Sampling is what you call it when a musician takes a recognizable piece of music that already exists and incorporates it into their own song. The practice dates back to the 70s and Guinness gave the credit to 1971's "He's Gonna Step on You Again" as the first track to sample another.  This became hugely popular in early 90s hip hop and rap. 
The music from two of the biggest hits of that era, MC Hammer's "U Can't Touch This" and Vanilla Ice's "Ice Ice Baby" were sampled from Rick James' "Superfreak" and Queen/David Bowie's "Under Pressure," respectively. Neither was done with permission and, as we'll soon see, that caused problems. Sampling and ensuing lawsuits have become something of a tradition in the music industry, and it seems almost no one is immune.
10. Nicki Minaj was Sued By Tracy Chapman For Sampling a Song Despite Being Told Not To
In 2018, Nicki Minaj released a song called Sorry that sampled lyrics and music from Tracy Chapman's "Baby Can I Hold You." Being that this was 2018 and well after many notable copyright claims had been made against many other musicians over the years. Minaj and her team were on the right track with this one.
Minaj's people sent a request to Chapman for permission to use her song. She refused. Minaj's people sent another request. And then several more. Chapman didn't budge, she just didn't want her song to be used like that. So Nicki Minaj did what anyone in the music industry would do. She used it anyway.
Despite not having permission, she recorded the song but didn't include it on her 2018 album. Instead, the song was "accidentally" leaked to a DJ who got it on the radio. You know how it is, you're walking along with your copyright infringing song and you trip and it falls onto Funkmaster Flex's social media and radio show.
Chapman sued Minaj, and the case took two years before Minaj finally offered a settlement of $450,000, which Chapman accepted.
9. Biz Markie Lost the First Major Sampling Lawsuit Ever
Biz Markie was a larger-than-life name in hip hop and if you are familiar with him already, you know what that means. If not, maybe check out a video or two when you have a moment. He was goofy and weird but he was also very likable. That said, Biz Markie was at the center of sampling's would-be downfall.
Prior to a 1991 lawsuit against Markie, sampling had mostly flown under the radar in the legal sense. But Markie was sued for sampling Gilbert O'Sullivan's 1972 track "Alone Again (Naturally)" in his own song "Alone Again." 
Markie had asked O'Sullivan for permission to use the sample but was turned down. He used it and released the song anyway and that's what came back to bite him in the butt, legally speaking. O'Sullivan sued and refused to settle like all previous cases had done, and it went before a judge.
The judge raked Markie over the coals. He had to pay O'Sullivan $250,000, the studio couldn't release the track or the album and then referred the matter to criminal court, accusing Markie of theft. It was a massive and terrifying blow to artists but more to studios who would bear the financial burden of future claims. 
Markie never got criminally charged but tons of already recorded tracks went unreleased or removed from circulation when rights couldn't be acquired for the samples. This was the one case that changed how sampling worked forever and it showed that original songwriters were entitled to a cut of any profits from then on. 
8. MC Hammer Never Asked Rick James to Sample Superfreak in U Can't Touch This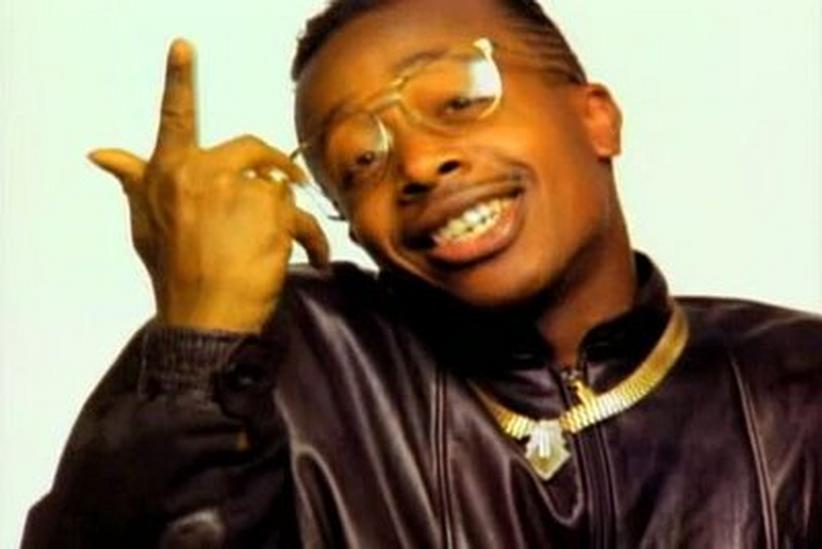 Getting back to an example from the intro, MC Hammer's "U Can't Touch This" was a seminal song of the 90s and introduced a lot of suburban folks to the world of rap. Kids loved the peppy track but a lot of them had no idea that the catchy music was actually from Rick James' 1981 hit Super Freak.
MC Hammer never got permission for his blatant sampling of the song's baseline which is the entire musical backing to his release. James sued when he heard it and the case was settled out of course not just for money but for a songwriting credit. The result of that was James actually won a Grammy for "U Can't Touch This", the only one of his career, in 1991. 
As a co-writer, James was also entitled to profits from the song and it's a safe bet he's made a bundle from the royalties.
7. Vanilla Ice Settled With Queen and David Bowie for Sampling Under Pressure
Our other intro example is a little more famous and also more complicated. Vanilla Ice, also known as Rob Van Winkle, released his most famous track "Ice Ice Baby" in 1990. The bass line from the song was the famous bass line from Queen and David Bowie's collaboration "Under Pressure." Van Winkle infamously and embarrassingly tried to deny this, on camera, by demonstrating a difference between the two bass lines in a way that showed they were exactly the same. 
Ice went on to claim it was a joke but he was nonetheless sued by Bowie and Brian May from Queen. He ended up settling with them and, according to Van Winkle, he paid them $4 million as a result. But the story doesn't end there.
In later years, Van Winkle claimed that he had actually bought the rights to the song "Under Pressure" because it was cheaper than paying out royalties to Queen and Bowie's estate. That seems like it should wrap things up but Brian May later responded that this is not true either and that an "arrangement was made" that allows them to share the song. 
6. Chuck Berry Sued the Beach Boys for Surfin' USA
Sometimes good intentions backfire and that's what Brian Wilson learned when he wrote "Surfin' USA." The song was perhaps meant as a kind of tribute or homage to Chuck Berry and his song "Sweet Little Sixteen" which Wilson really liked. So, while not acknowledging it was wrong, he admitted to taking the music Berry had written and turning it into his own song.
---
Chuck Berry heard the song and didn't take kindly to the obvious rip off, though word is he liked the song. His label contacted the Beach Boys and their manager, who was Brian Wilson's father, handed over the rights to the song. 
In a devastating twist for the Beach Boys, not only did they get no royalties from the song,they didn't know they were getting no royalties. It was 25 years before they realized they didn't own the track and that Chuck Berry was credited as the writer.
5. Mr. Rogers Sued Ice Cube for Sampling His Theme Song
Imagine how terrible it must feel to get sued by Mr. Rogers. If you can't imagine, try asking Ice Cube because it happened to him. 
The song in question was "A Gangsta's Fairytale," released on Cube's first solo album back in 1990. The original intro to the song sampled the theme music to the Mr. Rogers TV show. As Cube himself put it, "It's a wonderful day in the neighborhood and all that." Apparently Rogers ended up getting a nickel per record until the song was edited and that part was cut out.
Cube spoke about the lawsuit previously, mentioning that they asked for permission and got denied and still had to pay because they say his name at some point. 
4. Run DMC Sampled a My Sharona Riff and Got Sued by The Knack 20 Years Later
Run-DMC is hip hop royalty at this point, having paved the way for many acts that followed after their debut back in 1983. Among their many hits is the track "It's Tricky" off of their third studio album, released in 1987. The song sampled the song "My Sharona" by the Knack, which was released in 1979 and became the band's biggest hit.
Despite being released in 1987, the band The Knack had nothing to say about the sample for nearly 20 years.Them in 2006, they decided to sue Run-DMC for copyright infringement claiming they hadn't heard of the song until 2005 and apparently no one pointed it out to them. They also sued iTunes and Napster and anyone else distributing the song. The case was settled in 2009.
3. Diddy Has to Pay Sting For His Massive Sampling of I'll Be Watching You
After the death of the Notorious B.I.G in 1997, Diddy released a memorial track called "I'll be Missing You." That track unmistakably samples "Every Breath You Take" by the Police, the rights to which are owned by Sting. Despite being one of the most famous producers in the world at the time, Diddy didn't think to seek permission before doing so.
Sting later claimed in an interview that Elton John first heard the song on the radio and called him and told him he was about to be a millionaire. For his part, Sting said he was getting a check from Diddy for $2,000 a day for the song. Diddy later clarified it was $5,000 per day. Then went on to say that was all a joke. Whatever the fine details are, it's safe to say Sting made a lot of money off of the song. 
2. The Hollies Sued Radiohead Who Later Sued Lana Del Rey, All for the Same Song
Proving that no band is above sampling without asking, Radiohead was sued by the band The Hollies for lifting some of their music in Radiohead's popular song "Creep". In the 90s, Albert Hammond and Mike Hazelwood approached Radiohead about the similarities between "The Air That I Breathe" and "Creep." Both men ended up with a writing credit on "Creep" after a settlement was reached, giving them a share of royalties and the matter seemed settled.
Jump ahead to 2018 and Radiohead threatened to sue Lana Del Rey for her song "Get Free" which they feel ripped off "Creep." Del Rey said on social media she didn't consciously rip anything off but she offered 40% of the publishing rights but the band insisted on 100%, meaning they would get any money made off of the song and Del Rey gets nothing. Keep in mind, this is a song they acknowledged stealing from another band already, though they never explicitly had to admit to that.
The case was eventually settled though it's unclear if Radiohead are now considered writers of Del Rey's song, or if it's the Hollies, or her alone. 
1. Too Much Joy Got Sued by Bozo the Clown for Sampling Him
No sampling lawsuit has ever come close to achieving the feat performed by a band called Too Much Joy. They didn't get sued by another singer or band for stealing a track, they got sued by Bozo the Clown. 
Bozo was a TV clown, for those who only know the name. He was created in 1946 and was played by a number of different performers over the years including NBC weatherman Willard Scott. So he's more of a character than a specific person in the makeup. 
Too Much Joy sampled a clip from Bozo, not a song, just him saying "And then I found something in one of my pockets. It was about as big as your shoe, but it was shaped like a rocket." We can only guess at the context of Bozo saying that, but the band was using it for comedic value and Bozo didn't take kindly to it.
The band got a cease and desist from Larry Harmon, who owns the rights to Bozo. They were ordered to stop pressing the album or face a lawsuit. The band was actually not going to release any more of the album anyway so they agreed and later found out that Bozo got $200 from the studio.
Other Articles you Might Like