Language is a constantly evolving thing and it can be tricky to navigate for any number of reasons. If you're a non-native speaker, the grammatical rules of a new language can be confusing. If you're trying to master English it can be doubly so thanks to gender specific terms that don't always exist in every language, and are sometimes so obscure even most English speakers aren't aware of them. 
10. Nymphomania is Female Specific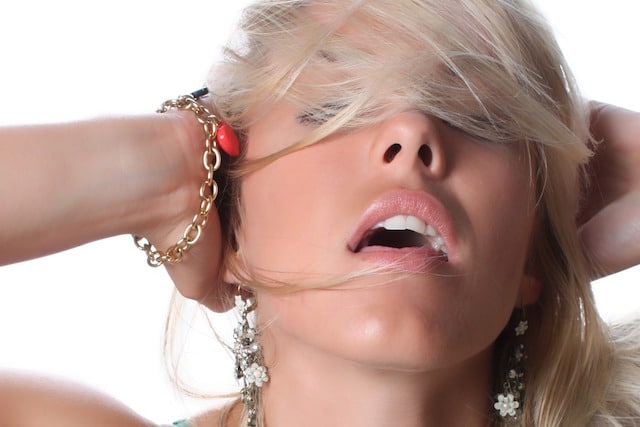 The word nymphomaniac doesn't come up in casual conversation all that often, but it's one most people know. Lars Von Trier used it as a film title and 50 Cent famously included the line "if you be a nympho, I'll be a nympho" in the song Candy Shop. But alas, Mr. Cent used the term incorrectly as he neglected to account for the gender specificity of the term.
Nymphomania's definition applies only to females, meaning 50 Cent cannot be a nympho, strictly speaking. The word, meaning nymph madness, was named in honor of the mythological nymphs who were female forest spirits. However, a male version of the term does exist, which is satyriasis. Satyrs, like nymphs, are also mythological beasts, but these ones are known for having the lower half of a goat. Pan was the most famous of them and there is some history of debauchery associated with them.
In modern parlance we might use terms like hypersexuality or sex addiction to refer to these terms in a gender neutral way. 
9. Only Women Are Brunette 
Marilyn Monroe famously starred in the 1953 film Gentlemen Prefer Blondes, which featured her and her brunette friend played by Jane Russell. In the end of the film both the blonde and the brunette end up married, so maybe it was a moot point. But that aside, you'll notice that "blonde" is spelled with an "e" on the end. If the title were referring to a man, that wouldn't be there. Blond with no "e" refers to a man's hair color. Even though the pronunciation is the same, the spelling is different. And it's not just blondes and blonds who get the gender treatment, it's brunettes as well.
Brunette, with the "e-t-t-e" suffix, is the female form of the word. A brown-haired man would technically be called a brunet. The pronunciation, like blonde vs blond, is still the same so unless you see it written out, you're unlikely to know there's a difference. The word isn't used a lot in English and, in fact, brown-haired seems to be the preferred way to refer to a brunet man while brunette is still favored for women. 
8. A Bluebeard is a Male Black Widow
Thanks to the Marvel Cinematic Universe everyone knows the name Black Widow. If you didn't know the spider that holds the name, you know Scarlett Johansson's character. But there is a third Black Widow out there that is also fairly well known, and that's the one that refers to a woman who seduces and marries a man and then kills him, generally to take his wealth. 
The name very clearly refers to something female, but at some point in time a male version of the term was coined as well. There aren't a lot of males in the arachnid or insect world that kill their mates the way spiders do, so the etymology of this one is a little more unusual. The term for a man who seduces, marries and then kills his partners is a Bluebeard. 
The name comes from the famous fairy tale from the late 1600s about the eponymous man who has a room full of the corpses of his former wives. The trope pops up quite a bit in fiction, but maybe not as much as the Black Widow. 
7. There is a Male Version of a Cougar
Some years ago the word cougar entered the vernacular as a term for an older woman interested in younger men. It seems to date back to sometime around 2002 in Canada, and spread from there. As luck would have it, there's also a term in use to describe a man who engages in similar behavior, meaning he has an interest in seducing younger women. They call such a man a rhino. 
The term isn't as old as cougar, but it's been around for some years as well. A 2009 article on the topic sites the Urban Dictionary as already having an entry on the topic. You could argue the Urban Dictionary is hardly a scholarly source, but gender specific terms for older people looking to hook up with younger people is hardly scholarly in the first place. 
Part of the reason the term seems to have not been as widely embraced as cougar is that while cougar is almost used as a badge of honor and evokes cat-like imagery, which is generally something pleasant and feminine, the word rhino was specifically chosen because it refers to someone who is, and this is a quote, "both horny and ugly."
6. Android Only Refers to Robots Designed to Appear Male 
Androids have been a staple of science fiction for many years now. A robot can look like anything but an android specifically looks human; it could even fool you. Data from Star Trek and Bishop from Aliens are both androids. But Priss from the movie Blade Runner or the T-X from Terminator 3 are not androids. Androids, while looking human, also are specifically male. If a female robot can pass as human she's technically a gynoid. The awkward sounding word is possibly why it's not used all that often.
In real life most robots that we have created are gender neutral, leaning on the side of being male. There have been a few female-appearing robots designed but they're often also associated with sex dolls. Even in fiction, gynoids often have some degree of their sexuality played up. 
5. A Ballerino is a Male Ballet Dancer
---
If you were to imagine a ballet dancer in your head, it's very likely you'd conjure up an image of a young woman in a tutu dancing on her toes. The classical ballerina image hasn't changed much in years. There are even paintings from the 1600s that depict dancers in costumes that wouldn't look all that out of place today. One key difference was that, at the time, women tended to wear much longer dresses. And that brings up a distinction. Ballerina, as we would use the term today, doesn't refer to a male dancer at all; it's gender specific for female dancers.
The term ballet dancer is perfectly acceptable and often what you'll hear when someone refers to a male dancer. But strictly speaking, a female dancer is a ballerina while a male dancer, following the conventions of how the Italian language accounts for gendered differences, is a ballerino. 
4. There is a Female Version of Phallic Imagery
Sigmund Freud did a lot for the world of phallic symbols, whether he liked it or not. To this day sometimes people really wonder if a cigar is just a cigar. Anything vaguely shaped like a penis can be considered a phallic symbol and there have been a lot of words in books and articles dedicated to whether or not that means anything. Everything from guns to cars to skyscrapers have been considered phallic at one time or another. Maybe there is some psychology behind it all. Or maybe something longer than it is wide is just a really common shape. Who knows?
For all the talk of phallic symbols it may be worth noting that, since this is obviously a term that refers to a specific gendered image, there is a flip side to it. Yonic imagery is the female equivalent and refers to anything that can be likened to female genitals.
The name comes from the Sanskrit word yoni, which means womb. It was often associated with things like flowers, a metaphor which is still in use today and which you can find in paintings stylized to represent the female anatomy. 
3. Dudette Was Not Originally a Female Dude
In the 1990s the word "dude" was arguably one of the most used slang terms in the Western world. Maybe it was because of surfer culture or the Teenage Mutant Ninja Turtles but it survived into modern times and still gets tossed around very often even today. It's a simple term that essentially just means "man," though you can play with context and usage a bit.
Alongside dude there has been far less popular term used to refer to women, and that is dudette. Again, you can source that one to the Teenage Mutant Ninja Turtles when Michaelangelo used the term in the 1990 movie. Unfortunately, you should never count on an anthropomorphic turtle to be linguistically accurate because dudette is not the female version of dude, or at least it wasn't originally. 
If you go way back, "dude" didn't refer to a turtle, a surfer, or even a cowboy on a dude ranch. In the 1800s, dude was a "fastidious man." So this was a man concerned with his appearance. The female version was known as a dudine and this crossed over into the Old West use of dude and dudine as well. 
2. Polygamy and Polyamory are Gender Neutral Terms
In the last decade or so there have been a number of articles online about people who practice polyamory. And, of course, polygamy sometimes goes hand in hand with that. Polyamory is the practice of having multiple romantic partners while polygamy involves multiple spouses. But both of those terms are gender neutral and can refer to anyone. If you wanted more specificity, there is a gendered term for both men and women who engage in relationships with multiple people.
A polyandrist is a woman who has multiple husbands. The flip side is a polygynist which would be a man with multiple wives. Usually when you hear about a polygamist, it's technically a polygynist since men seem to do that a lot more often than women do these days, though it was apparently a much more common thing in the past.
You can probably assume that if it's a person having a relationship with people of more than one gender, you could just fall back on polygamy or polyamory to make it all easier to understand.
1. The Internet Believes a Female Cat is a Molly
Tomcat is one of those terms everyone seems to know even if you can't remember where you first learned it or when. Any male cat strutting around the neighborhood is usually considered a tom. It's such an accepted term that they literally made a cartoon about it: Tom and Jerry. 
Kittens were being called toms as far back as the year 1300. The current use seems to date back to the 1800s, with variations going back much further. But a tom is exclusively a male cat and there's a term for females which gets used far less often, at least as far as the internet is concerned.
The name for a female cat, according to many websites, is molly. Of course while one site says that a molly is only a female who has been spayed, another site will say a molly is an unspayed cat that doesn't have kittens.And another site may tell you it's a term for literally any female cat. 
What no site seems to be able to explain is the etymology of the name molly in reference to cats. But it's become so pervasive now that even if it's made up, everyone seems to agree with it.
---
Other Articles you Might Like