History is full of mysterious deaths. Some of them are deemed suicides, but have enough puzzling details to leave lingering doubts. It is possible, even likely, that these people killed themselves, although it would not be out of the realm of possibility to suggest that they fell victims to foul play.
10. Meriwether Lewis
Meriwether Lewis became famous 200 years ago when he led the Corps of Discovery mission commissioned by President Thomas Jefferson alongside William Clark. Jefferson then appointed him Governor of Upper Louisiana in 1806. Lewis died of an apparent suicide in 1809.
Lewis was passing through Natchez Trace. He had stopped at a lodging called Grinder's Stand and spent the night in a cabin. He was found dead from gunshot wounds which appeared to be self-inflicted. There were plenty of contemporaries and historians who had no problem with the suicide verdict. Lewis was depressed, he struggled with alcoholism, he had financial troubles, and reportedly had tried to take his own life before. He also made plans in the event of his death prior to his journey and wrote a will on the road.
Lewis's family was not as satisfied with this story. His mother believed he was murdered and so did many of his descendants. There is still an ongoing effort to have his body exhumed, but it has proven difficult since Lewis's gravesite is in a national monument. If the explorer was, indeed, murdered, the most likely culprits were bandits prowling the Natchez Trace. There have also been more outlandish hypotheses claiming that Lewis was the victim of an assassination plot or that he was caught by the innkeeper sleeping with his wife.
9. George Reeves
George Reeves was an actor best known for portraying the original Superman in a 1950s TV show. In 1959, during a party at his home in Benedict Canyon, he went upstairs and shot himself in the head. That's the official story, though. Sixty years later, the death of Superman remains a controversial issue.
If someone else killed George Reeves, it was likely due to his tumultuous love life. He had been in a long-term relationship with an older woman named Toni Mannix. A struggling actor for most of his Hollywood career, Toni bought almost everything for him, including the house where he died. At the same time, Toni was the wife of Eddie Mannix, an executive at Metro-Goldwyn-Mayer with a reputation as a "fixer" who protected the studio's stars from scandal. He was recently played by Josh Brolin in the movie Hail, Caesar!
In early 1959, Reeves dumped Toni Mannix in favor of a nightclub girl with an explosive temper called Leonore Lemmon who was there the day he died. All three of these people could have killed Reeves. Leonore could have shot him herself while the Mannixes had the resources and alleged mob ties to have him murdered. The whole story was presented, but also fictionalized in the movie Hollywoodland.
8. Bobby Fuller
In early 1966, musician Bobby Fuller scored the biggest hit of his career when his group, The Bobby Fuller Four, released a cover of I Fought the Law. A few months later he was dead. The 23-year-old was found in his mother's Oldsmobile clutching a plastic hose which led to a gasoline can. The police quickly closed the case as a suicide by asphyxiation, but there were plenty of suspicious details which led to tales of murder.
There were mentions that Fuller's body was bruised and bloody, suggesting that he was beaten or dragged. There was also advanced rigor mortis inconsistent with the fact that his car had only been parked for 30 minutes before Fuller's mother found his body. The official autopsy report notes the presence of hemorrhages likely caused by gas vapors and the summer heat, but makes no mention of blood, cuts or bruises. Officers on the scene didn't seem interested in an investigation as they didn't even dust for fingerprints or interview any witnesses.
Multiple wild stories appeared after Fuller's death. He died at a party after taking LSD. The owner didn't want any trouble with the cops so he staged the singer's suicide. Another version claimed Bobby was killed after sleeping with the girlfriend of a powerful nightclub owner with mob connections. One theory implicated his manager, Bob Keane, or Morris Levy, founder of Roulette Records. The most outlandish story claimed Fuller was taken out by the Manson Family.
7. "The Mad King" Ludwig II
Ludwig II reigned as King of Bavaria during the second half of the 19th century. He became known as the Fairy Tale King for his love of lavish construction projects, chief among them the Neuschwanstein Castle. In 1886, his body was found floating in Lake Starnberg alongside the corpse of his physician.
Ludwig spent obscene amounts of money on his palaces and was heavily in debt. In 1886, he was dethroned after a team of medical experts led by psychiatrist Bernhard Van Gudden declared him insane. Ludwig was transported to Berg Castle and placed in Gudden's care, but a day later they were both dead after going out for a walk together.
Could Ludwig have killed Gudden as revenge for turning him into the "Mad King" and then drowned himself? It is possible, although the king's autopsy reported that there was no water in his lungs. Alternative theories suggest that it was all part of a coup, orchestrated either by the government or by Ludwig's uncle Luitpold who became regent and de facto ruler of Bavaria.
There is some anecdotal evidence that Ludwig was shot. Allegedly, Countess Josephine von Wrba-Kaunitz obtained the king's coat which had two bullet holes in it and occasionally showed it off to dinner guests. There are also mentions of fishermen who were on the lake that night and heard gunshots. Lastly, a modern medical review of Gudden's insanity diagnosis was found to be "incorrect in form and substance", suggesting that the psychiatrist was in on it and later silenced as a witness.
6. Jan Masaryk
The coup known as "Victorious February" occurred between February 21-25, 1948, in Czechoslovakia. With Soviet backing, the country's communist party assumed control of the government. Only one pro-West politician remained in a prominent position – Foreign Minister Jan Masaryk. A few weeks later, he was dead after a fall out the window of the Czernin Palace.
The government quickly ruled Masaryk's death a suicide. At his funeral, new communist leader Klement Gottwald blamed the diplomat's demise on Western powers which he labeled "foreign enemies." Unsurprisingly, many people were unsatisfied with that verdict and believe Masaryk was assassinated either by the Soviets or by his own countrymen.
It wasn't until decades later when the communist grip loosened on Czechoslovakia that newer inquiries were made into the minister's death. One forensic expert did, indeed, conclude that Masaryk was pushed out the window. Curiously, his family and many close friends always believed that he committed suicide and labeled his assassination at the hands of Soviet agents an "indisputable cold war cliché."
5. Pierre-Charles Villeneuve
---
Vice Admiral Horatio Nelson is regarded as one of the greatest heroes in British history, particularly for his triumphant victory at the Battle of Trafalgar in 1805. On the other side of the coin, Pierre-Charles Villeneuve was the naval officer in charge of the French and Spanish forces who suffered a catastrophic defeat at the same battle. He committed suicide in a hotel in Rennes a few months later, but some historians have argued that he could have been assassinated on orders from Napoleon.
Villeneuve acted rashly and took on Nelson's fleet unprepared after finding out that the French Emperor was planning to replace him with another commander named Rosily. He not only lost two thirds of the ships in his command, but also foiled Napoleon's planned invasion of Britain. It's understandable why some people feel like the emperor wasn't too pleased with his admiral.
Besides motive, it was the nature of Villeneuve's death that attracted suspicion. People who commit suicide rarely stab themselves six times in the chest. Even so, no concrete evidence has ever been found to suggest murder.
4. Vincent Van Gogh
The mental struggles of Dutch painter Vincent Van Gogh are almost as well-known as his paintings. Famously, he severed part of his left ear during an argument with fellow artist Paul Gauguin, but he suffered from multiple psychotic episodes and bouts of depression throughout his life. Van Gogh came to represent the stereotypical "tortured artist" so it wasn't surprising that he committed suicide. However, in recent years, some people have claimed that the painter did not kill himself.
The alternative scenario came courtesy of Pulitzer Prize-winning biographers Steven Naifeh and Gregory White Smith. According to the official version, Van Gogh shot himself with a revolver in a field, returned to his lodgings and died after two agonizing days. However, the authors claim that the artist was not the one who pulled the trigger, but a group of boys who mocked and played pranks on the bizarre painter. They even put forward René Secrétan as the likely culprit. Decades later, Secrétan admitted to bullying Van Gogh in his younger days and he had the revolver which he used to emulate his hero, "Wild" Bill Cody.
The biggest support for the hypothesis came from forensic expert Dr. Vincent Di Maio. Based on the notes of Van Gogh's physician, Dr. Di Maio ascertained that the muzzle was around two feet away from him when the gun was fired. Therefore, it was highly likely that Van Gogh did not shoot himself.
3. Philip Taylor Kramer
Philip Taylor Kramer is best remembered for his stint as the bassist for American rock band Iron Butterfly. In 1995, he seemingly vanished off the face of the Earth. His remains were found four years later in Decker Canyon near Malibu. Police ruled his death a "probably suicide", but there were signs that pointed to foul play.
Following his rock star days, Kramer became a successful computer scientist and did top secret work on rocket guidance systems for the US Department of Defense. In the 90s, he started his own software business.
On the day of his disappearance, Kramer was supposed to meet an investor at Los Angeles International Airport. He went there, spent 45 minutes in the airport, and left alone. During that time, he made 17 phone calls, including to his wife and former band member Ron Bushy. His last call was to 911. Kramer said that he was going to kill himself and that O.J. Simpson was innocent because "they did it." That was the last anyone heard of him.
Philip's father, Ray Kramer, was the first to dismiss the idea of suicide. He revealed that people were interested in the work his son was doing with computers and even made threats. According to Ray, calling 911 and saying that he was going to kill himself was code indicating that other people were controlling Philip. A congressman urged the FBI to investigate Kramer's disappearance as a foreign abduction, perhaps in connection with the work he did for the DoD. No evidence was ever found to substantiate these claims.
2. Marilyn Monroe
One of Hollywood's biggest sex symbols and the archetype "blonde bombshell," Marilyn Monroe's death was almost as fascinating as her life. She died in her home in 1962 of a barbiturate overdose. Officially, Marilyn committed suicide, but many conspiracy theories soon appeared that said otherwise.
There was a notion that Monroe overdosed accidentally. However, given that her body contained dosages several times over the lethal limit, the idea was dismissed. More intriguing were the various claims that the actress had been assassinated.
Most conspiracy theories have to do with Marilyn's ties to the Kennedys. Some say that the powerful political family ordered Monroe's death to shut her up or because she knew too much. Others claim that third parties such as the CIA or Chicago mob boss Sam Giancana had the actress killed to hurt the Kennedys.  
One conjecture suggests Bobby Kennedy was involved in a plot to "induce" Marilyn's suicide. It even has an FBI file which recently came to light, although it cannot be authenticated. It indicates a conspiracy orchestrated by Kennedy's brother-in-law, actor Peter Lawford, which also included Marilyn's psychiatrist and housekeeper. Together, they encouraged the actress to fake a suicide attempt, as she had done in the past, except this time they were there to ensure that it succeeded.
1. The Isdal Woman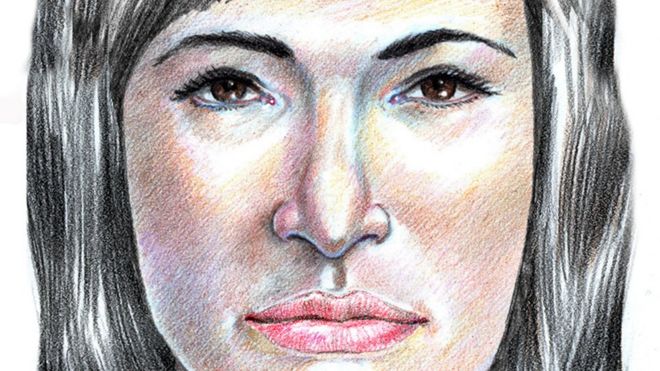 Unsolved for almost 50 years, the Isdal Woman remains one of the most perplexing mysteries in the modern history of Norway. In November 1970, hikers found the severely-burned body of an unidentified woman in the Isdalen Valley in Bergen. An autopsy later revealed that she had swallowed over 50 sleeping pills shortly before her death so police tentatively rule her death a suicide. However, many aspects of the case point to foul play and have even given rise to tales of an international espionage ring.
The first clue was the fire. Cause of death was a combination of barbiturate overdose and carbon monoxide poisoning. If you want to commit suicide and have already taken dozens of pills, why would you also set yourself on fire?
Another clue was the extreme length that someone went to conceal the woman's identity. All the items she had with her (clothing, pill bottles) had labels, names, and other identifiers removed. A few days later, police found two suitcases at the Bergen railway station which belonged to the woman as one of them had her fingerprint on it. All the items inside also had names and labels removed, although investigators did find money from five different countries. They also found a mysterious coded note. It was decoded later and revealed that the victim had traveled throughout Europe using, at least, seven different aliases.
These discoveries led to rumors that the Isdal Woman was a murdered spy. Five decades later, her identity remains a mystery, although a recent breakthrough came from forensic analysis of her teeth. It suggested that she was born in France and grew up along the French-German border.
Other Articles you Might Like