In the recent times, everything in your life starting from food, entertainment, accommodation to travel, fashion and luxury is very expensive. And when the year rolls down, we all realize that we've crossed our budget and not having much savings in the banks. Most of us make an organized plan generally about how much to spend on what but because of our impulsive attitude while spending and an intense gratification we can't stick to the plan.
Besides, the fact that you've a lot of things around you nowadays which might create a strong feeling of indulgence in yourself, you should know very well how to be wise while spending your bucks in everyday life and the effective ways through which you can cut-down your expenses.
In that context, a list of ten ways through which you can save a lot of your earnings like never before is illustrated below. Have a look.
10. Wait a day before you go for a shopping
If you go for impulsive purchases then your bank accounts won't be where they should be. So, when you notice an eye-catching artefact or clothing, don't go for purchasing that instantly without giving a second thought. Instead, wait a day before you buy that specific product to think about whether you really need it or not.
9. Go for the sales
When you're a person who has an intense love for designer clothing and branded things then don't just buy those whenever you see one. Instead, you can avail the exciting offers from the high-end stores and many such other while shopping such top-notch products.
8. Always have a budget
Once you've an idea of what you'll spend in a month, you should have an organized budget in a recorded form. Your budget should have a clear outline how your expenses measure up to your income. So, you can plan your spending and limit overspending.
7. Decide on your priorities
Be sure that you've a clear idea about your long term priorities. Your goals are likely to impact on your money-saving procedure. It shouldn't be like that your retirement goals remain unfulfilled because of the short-term priorities. And also you should know it very well that where and when to start your saving. If you know that you're going to buy a house within some months then start saving for one as soon as possible.
6. Go for an automatic saving
---
Nowadays, all the banks offer the automatic banking system. You can have separate salary account and savings account. And a certain amount of your money can get automatically transferred to the savings account from the salary account after a definite period of time. Doing that, it will reduce your indulgence to spend more money and you don't have to even think about saving your bucks more.
5. Browse through various voucher sites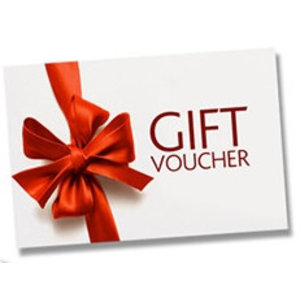 When you're about to buy something but you've noticed that the things that you want to buy are costing you more. In that scenario, you can look for some exclusively lucrative discount offers and vouchers which can fetch you huge saving. In the sites like Dealslands UK, you can get all the hefty deals and discount offers from the high-end stores of the UK. So, go to the site and grab the perfect deal to save your bucks on your next purchase.
4. Limit your Television
Arghh! Cut out TV? No, never!! I am not at all suggesting you to do that. You can rather cut out the extra channels which you hardly watch. It's because there is no point of paying for those channels which you think are totally absurd!
3. Give away creative gifts
As we are social beings, so, marriages, anniversaries, birthdays etc. are some occasions which keep on rounding around us all the time. And on such occasions, gifts are must! So, in such a scenario, instead of going for the expensive gift items, you can rather use DIY and make unique gifts by yourself. This will save your bucks and give a customized touch to the gifts as well.
2. Unsubscribe from unnecessary marketing mails
On unsubscribing various marketing mails from the stores where you shop at most of the times, you can avoid impulsive buying to a great extent. It's because this will omit the reason for you to get a sudden intense desire to buy any product.
1. Eat at home
If you want to save huge bucks per month, one prominent thing that you can do is avoiding eating out at restaurants. Instead, make your own food at home. You can have a dinner-out or lunch-out once in a month but not always. This will save huge bucks as you can avoid taxes, parking-rates etc. in the big restaurants.
So, what are you waiting for? Follow the tips mentioned above which will certainly prove to be very effective for you and will make you enjoy noticing your bank balance grow.
---
Other Articles you Might Like