Criminals condemned to die are typically granted one last meal of their choice. The long-standing tradition invariably begs the question: what would your order be? While you decide, take a look at the selections of these notorious killers.
10.  Richard "Bruno" Hauptmann
The case would become known as "The Crime of the Century." Richard Hauptmann, a German-born carpenter, was convicted of kidnapping and murdering the infant son of aviation hero Charles Lindbergh. 
Although Hauptman maintained his innocence to the very end, the state of New Jersey saw things differently, handing him a death sentence in 1936. 
Last Meal: chicken, French fries, buttered peas, celery, olives, cherries, and a slice of cake
Method of Execution: Electric Chair 
9. Gary Gilmore
In the Summer of 1976, Gary Gilmore robbed and murdered two men in Utah. Gilmore then accidentally shot himself while disposing of the murder weapon, leaving behind a trail of blood which ultimately led to his arrest. 
The career criminal subsequently demanded to be executed. The request prompted several states to reevaluate a new series of statutes in which death sentences had been converted to life in prison. Gilmore's story later became the subject of Norman Mailer's Pulitzer Prize-winning novel, The Executioner's Song.
Last Meal: a hamburger, hard-boiled eggs, baked potato, coffee, and three shots of contraband Jack Daniel's whiskey
Method of Execution: Firing Squad
8. John Martin Scripps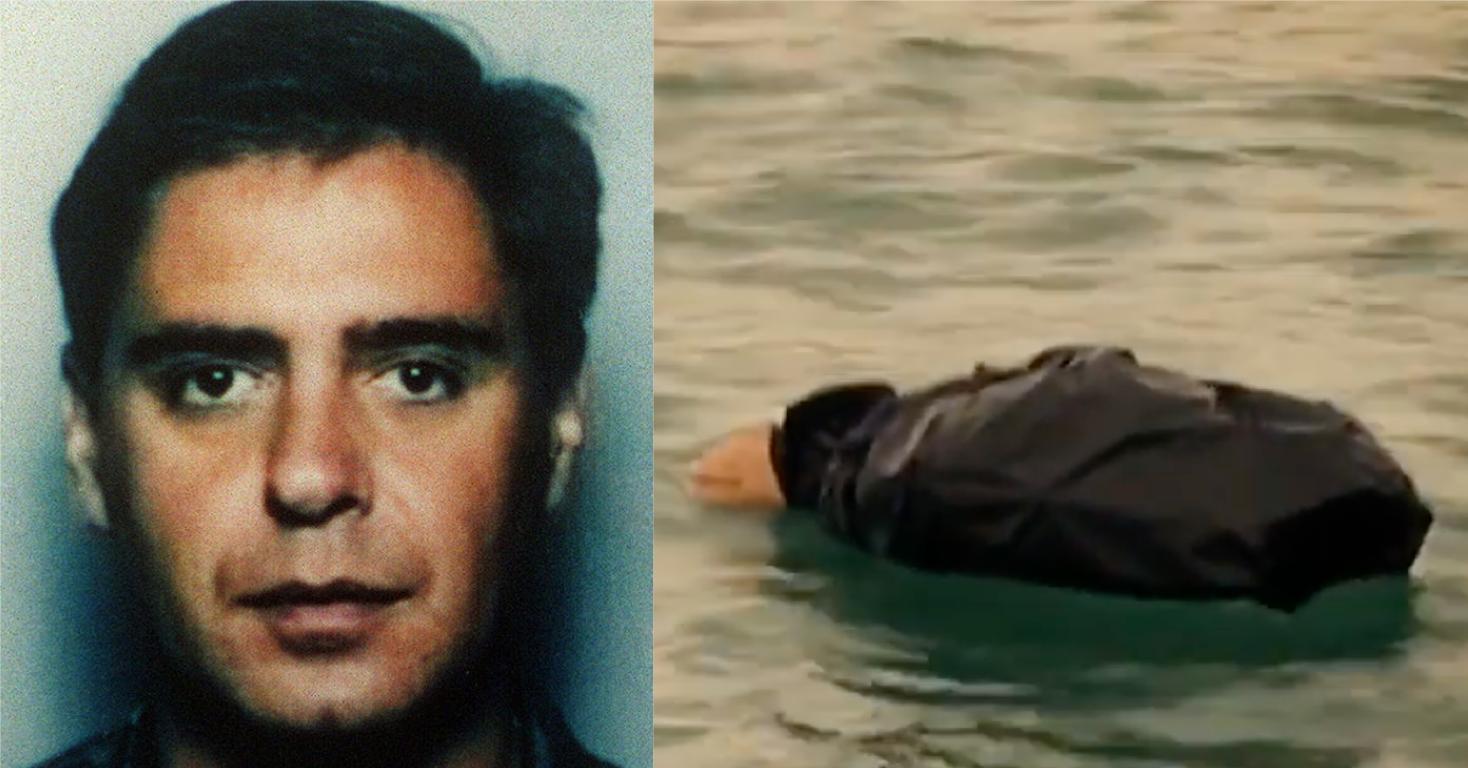 His grisly crimes while on holiday earned him the nickname "tourist from hell." John Martin Scripps was an English serial killer who may have murdered as many as six people in several countries, including Thailand, Mexico, and the United States.
Originally from Hertfordshire in England, Scripps used his butchering expertise (skills he learned in prison) to dismember and dispose of dead bodies. Authorities eventually arrested him in Singapore in 1995 with six different passports and several stolen credit cards belonging to his victims. Additional items in his possession included a hammer, stun gun, knives, and handcuffs. 
Last Meal: pizza and hot chocolate
Method of Execution: Hanging 
7. Velma Barfield
On Nov 2, 1984, at 2:15 a.m., Velma Barfield made history. The 52-year-old grandmother received a dose of Pancuronium bromide, a powerful muscle relaxant that stopped her heart, making her the first woman to be executed by lethal injection.
While on Death Row at Central Prison in Raleigh, North Carolina, Barfield spent much of her time praying and knitting for her grandchildren. The devout Christian confessed to poisoning five people with arsenic, including her mother, but denied any malfeasance regarding the mysterious deaths of two former husbands.
Last Meal: Cheez Doodles, Coca Cola, and a Kit-Kat bar
Method of Execution: Lethal Injection
6. Adolf Eichmann
During the trial of Adolf Eichmann, the former SS officer refuted any remorse for his involvement in the Holocaust, stating he was simply "doing his job" and obeying orders. His indifferent demeanor would later introduce the phrase "The banality of evil."
Following Germany's defeat in WWII, Eichmann, like several other high-ranking Nazis, fled to South America. He was later captured in Argentina by Israeli Mossad agents and indicted by an Israeli court on numerous crimes against humanity and various war crimes.
Last Meal: a bottle of Carmel (dry red Israeli wine)
Method of Execution: Hanging
---
5. Timothy McVeigh
He wanted revenge for "what the US government did at Waco and Ruby Ridge" and would orchestrate what was then the worst terrorist attack on US soil. Timothy McVeigh, a decorated Army veteran who served in the Gulf War, killed 168 people and injured hundreds more when he detonated a bomb underneath a federal government building in Oklahoma City in 1995.
McVeigh constructed a homemade explosive device with a timed fuse mounted in the back of a rented truck parked in front. The bomb consisted of about 5,000 pounds (2,300 kg) of ammonium nitrate (an agricultural fertilizer) and nitromethane (motor-racing fuel). Among the victims were 19 children attending a daycare center located on the ground floor of the Alfred P. Murrah Federal Building.
Last Meal: two pints of mint chocolate chip ice cream
Method of Execution: Lethal Injection
4. Robert Alton Harris
In the span of only a few hours, Robert Alton Harris and his younger brother stole a car, abducted and murdered two teenage boys, robbed a bank, and were then apprehended by the police. Smith even managed to have lunch, allegedly eating the victims' half-eaten cheeseburgers. 
The whirlwind crime spree occurred in the San Diego area in the Summer of 1978. During the ordeal, Harris executed both boys, telling them, "Quit crying, and die like men." In a bizarre twist to the cold-blooded slaying, one of the arresting officers was the father of one of the murdered boys but didn't realize his son had been killed until later.
Last Meal: 21-piece bucket of KFC, two large pizzas, ice cream, a bag of jelly beans, a six-pack of Pepsi, and a pack of Camel cigarettes (Harris had requested Domino's Pizza but received Tombstone instead)
Method of Execution: Gas Chamber
3. Peter Kürten
Known as "The Vampire of Düsseldorf," Peter Kurten committed a series of murders and sexual assaults in Germany before being sentenced to death in 1931. His macabre moniker derived from drinking the blood from his victims' wounds — both human and animal.  
During Kürten's sensationalized trial, he was placed in a special cage to prevent escape. The serial killer also candidly recounted his horrifying rituals to the celebrated psychologist Karl Berg, whose opus, The Sadist, became a highly influential study of criminological literature. 
Last Meal: Wiener Schnitzel, fried potatoes, and a bottle of white wine
Method of Execution: Guillotine
2. "Tiny" Davis
Allen Lee Davis weighed over 350 pounds, a morbidly obese condition that gave him the ironic nickname "Tiny." He was convicted for the brutal murders of Nancy Weiler, who was three months pregnant at the time, and her two young daughters, aged 5 and 10. Davis had been on parole for armed robbery when the attacks occurred.
For his crimes, Davis was strapped to "Old Sparky" and died by electrocution on July 8, 1999. Witness accounts reported that "Tiny" bled profusely from the nose and suffered burns to his head, leg, and groin area. As a result of the botched punishment, Davis remains the last person executed by the electric chair in Florida.
Last Meal: lobster tail, fried potatoes, half-pound of shrimp, six ounces of fried clams, half-loaf of garlic bread, 32-ounce A&W root beer
Method of Execution: Electric Chair 
1. John Wayne Gacy
Among the crowded field of notorious serial killers, John Wayne Gacy ranks as one of the creepiest. The married father of two children frequently performed as a clown at hospitals and charity events and worked as a manager of three Kentucky Fried Chicken restaurants before being convicted of murder and sexual assault. 
Between 1972 and 1978, Gacy's heinous crimes involved at least 33 teenage boys and young men, several of whom he tortured and buried under his Chicago-area home. After spending 14 years on death row, during which time he created several controversial paintings, he was finally put to death at the Stateville Correctional Center in Illinois.
Last Meal: a bucket of original recipe Kentucky Fried Chicken, french fries, 12 fried shrimp, and a pound of strawberries
Method of Execution: Lethal Injection
---
Other Articles you Might Like