Alcohol is almost ubiquitous and used for a variety of occasions. Although the customs and the rituals with which alcohol is consumed are as varied as the places they come from, the appeal of alcohol still remains universal. So, if you think Jim Beam is too soft for your palette or have grown sick of the local beer, a trip to one of these locations can revitalize your taste buds and help you come away with a different perspective on one of man's friendliest friends. Besides, what better way to introduce your self to the country's culture?
10. Thailand – Lao Khao
Yes, it has beautiful beaches and a sage-like people. However, if you take time to venture out from the palm-fringed beaches, the produce of the local industry might delight your senses. Rice whiskey or Lao Khao as it is commonly called is the local favorite, and it is not unusual to receive invitations from middle aged men to drink the local brew. You might go home in a far more drunken state than you had expected, but not without a richer experience.
9. Ghana – Palm Wine
On a continent associated with political coups and violence, Ghana stands as a beacon of light. A proud Ashanti people populate its land and have a history of unmatched hospitality. In the likely event that you are a male, an invitation to one of the many home breweries may be the beginning of a beautiful friendship. Through the simple technique of distillation, palm wine is obtained in the purest of forms. You may cringe at the ninety five percent alcoholic content that this procedure ensures, but like they say… 'This is Africa'.
8. Brazil – Cachaca
There is a kind of Brazilian beauty which does not take the human form. It is called Cachaca and is a high-proof sugarcane alcohol. Given the Brazilian Joie de Vivre, it resonates among young and old alike. If you are looking for a substitute to water, the Cachaca is the ideal choice. Moreover, you will be making friends and saving money. It is also used to make the unofficial Brazilian national drink, the Caipirinha.
7. South Korea – Soju and Dongdongju
Often overshadowed by its more illustrious neighbors China and Japan, Korea has leapfrogged into an economic powerhouse. The Korean people are known for their resourcefulness and diligence, but an age old tradition of drinking exists among its people. Delve into this culture for a while and you will acquaint yourself with Soju and Dongdongju. Made out of sweet potatoes, Soju is a clear, almost flavorless drink that has been around since the thirteenth century, whereas Dondongju is brownish in appearance and is generally served in summer. Koreans will fill your glass each time it is emptied….
6. Mexico – Tequila
Mexicans have embraced the drink that the Mayans created with a passion. Over two thousand years ago, the Aztecs extracted a juice from the agave plant and called it Octli, and the drinks of Pulque, Mezcal and Tequila emerged. You can indulge in any one or all of them, but be aware of taking your imitation of the gauchos too far. Mexicans are prone to having a good time at any given moment and will guide you through the rituals of consuming their national drink. With drinking history as illustrious as theirs, it's best to hand over the reigns…until the next day.
---
5. Ethiopia – Tej
Once synonymous with misery, Ethiopia has come out of the shadows. A proud people with a checkered past, Ethiopians are reaping the benefits of democracy. If you plan to travel to this fabled land, be prepared to drink Tej, a delicious local wine which can be quite potent. Served in little flasks called birille, it was once the favorite drink of Ethiopian kings. The only thing you should be worried about is the illusions of grandeur that it might inspire in you if consumed in copious quantities. Even Haile Selassie cannot help you then.
4. Ireland – Poitin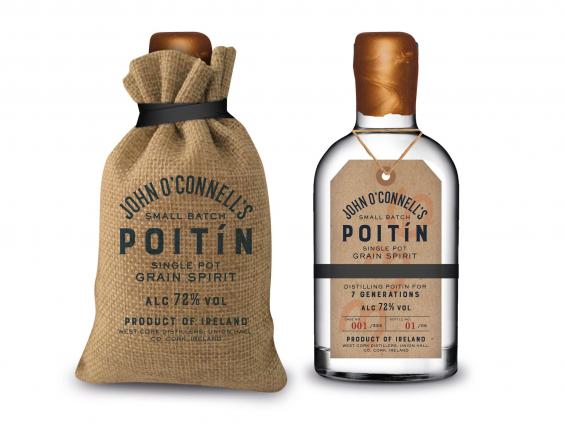 A land where the spoken and the written word are celebrated with a passion, Ireland embraces the traveler with open arms. The land of James Joyce, Samuel Beckett, and W.B Yeats is steeped in history and folklore. Unfortunately, that history has been violent and punctuated with acts of vendetta. There is no better place to experience Ireland than a traditional Irish pub. Ask for Poitin, a traditional Irish distilled alcoholic beverage which only became legal again in 1997 after a period of three hundred and thirty six years and you'll understand why a certain Mr. Wilde described work as the curse of the drinking classes.
3. Hungary – Palinka
With a distinctive culture which has kept it at the fringes of Eastern Europe for centuries, Hungary remains an allure for a myriad reasons. If you find yourself in one of its famed cities, a visit to a house of Hungarian Palinka will warm your stomach. Distilled from a variety of produce including plums, pears, apples, walnuts and honey-paprika, Palinka is essentially a fermented fruit drink. It's named after the Hungarian plain, but the contents of this drink are anything but, so be aware of the after-effects.
2. Japan – Sake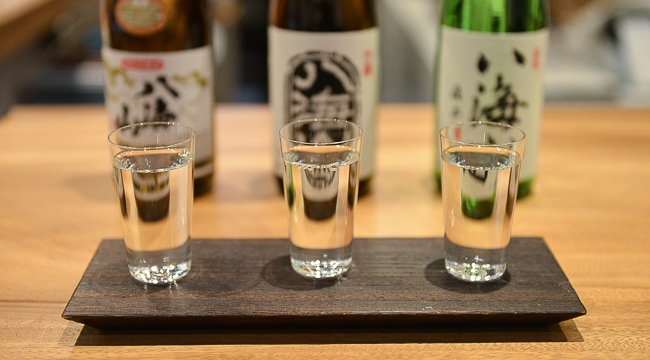 Whatever your preconceptions about Japan, it is recommended you get rid of them before you visit the country. This realm includes alcohol. Sake or rice wine has been part of Japanese ritual since centuries. The types of Sake include Nigori, Nama and regular Sake. Run into an izakaya, the equivalent of a pub and you can drink sake in its myriad forms. Depending on the season it might be served warm or cold and can go particularly straight to the head after a few cups due to the 17 percent alcohol content. If you are feeling a little more adventurous, try the Shochu, a distilled spirit with 30 percent alcoholic content and all those premonitions about Japanese liquor will vanish.
1. Greece – Ouzo
Socrates was forced to drink hemlock, but you won't be forced to drink anything but Ouzo and Tsipouro in Greece nowadays. Distilled from grapes and flavored with aniseed, Ouzo is often served in karafakia (small glass container) and drunk diluted. It is rumored to produce the plethora of philosophers around Greece, albeit just for the night. Since the Greeks are never in agreement about the best drink in the world, they created Tsikoudia, a potent spirit made of grape skins. A visit to the island of Crete may just surprise you of the hedonism that abounds after the consumption of the Tsikoudia, but you might be inclined to join in. After all, they started it all. Philosophy, Democracy, Literature… Photo by sp!ros
by Reddy Blair
---
Other Articles you Might Like