It's always interesting to read about people that have made an impact on history.  A large collection of strange, inspirational and unique life stories exist.  For this article I have selected ten biographies that examine a wide range of topics and experiences.  I chose individuals that provide intriguing facts and unparalleled life experiences.  Some of the cases are mysterious, while others are humorous and shocking.  These people were selected without any strict guidelines, and from a wide range of areas.  Please feel free to contribute your own interesting life stories.
10. Edward Mordrake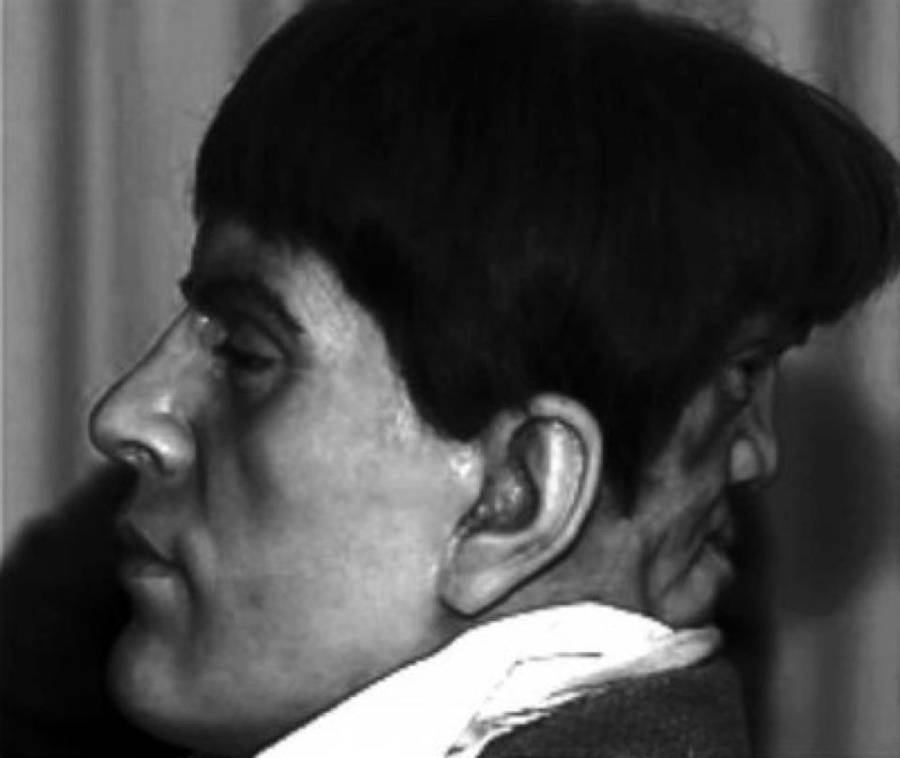 Edward Mordrake was reportedly a young man that lived during the 19th century.  At birth, Edward was stricken with a bizarre medical condition.  He was born with an extra face on the back of his head.  The face could laugh and cry, but not eat or speak.  Edward begged his doctors to have the "demon head" removed, because it whispered Satanist language to him at night.  However, no doctor would attempt it.  The description of Edward Mordrake's condition is somewhat similar to those of Chang Tzu Ping and Pasqual Pinon.  Both Mordrake and Pinon are featured in The Book of Lists (1976).
Sadly, Edward Mordrake committed suicide at the age of 23.  It is hard to establish the true facts behind his condition because of the lack of reliable medical records.  His birth was not recorded and conflicting accounts exist regarding his suicide, as well as the placement and position of his extra face.  Much of what is known about Mordrake is based on oral retelling.  A viral
image does exist that supposedly shows Edward, but the picture can't be authenticated.  In 2002, Tom Waits wrote a song about Edward Mordrake titled "Poor Edward" for his opera
Alice
.
Interesting Fact
Craniopagus parasiticus is a medical condition in which a parasitic twin head with an undeveloped body is attached to the head of a developed twin, giving the impression of two heads.  There have been ten documented cases of this phenomenon.  However, at least eighty different accounts have been written about in history.
9. Barry Bremen
Barry Bremen was a West Bloomfield, Michigan insurance and novelty goods salesman.  He is known in the sports world as The Great Imposter.  From the period of 1979 to 1986, Bremen posed as a Major League Baseball umpire at the World Series, a player in a MLB All-Star Game, a player in a NBA All-Star Game, a referee in the NFL, a Dallas Cowboys cheerleader, and a professional golfer.  He also posed as an Emmy Award accepter.  Barry lived by the motto of "no guts, no glory."  However, his advice to other impostors: "Don't do it.  It's against the law.  Stay away.  This is my act."
On February 4, 1979, Barry Bremen wore a Kansas City Kings uniform and got on the floor during warm-ups for the NBA All-Star Game.  He was eventually called out by All-Star Otis Birdsong, who played for Kansas City and said to Bremen: "How come you're on my team and I don't know you?"  On July 17, 1979, with the help of telecaster Dick Schaap and Kansas City Royals third basemen George Brett, Bremen snuck onto the field dressed in a New York Yankees uniform at the MLB All-Star Game.  He shagged fly balls in the outfield for a half hour and attempted to pose for a group picture with future Hall of Famers Brett, Reggie Jackson, Joe Morgan, Mike Schmidt, Gaylord Perry, Dave Winfield, Steve Carlton, Nolan Ryan, Carl Yastrzemski, Lou Brock, and Tommy Lasorda.
At the 1980 World Series, Bremen dressed as an umpire and walked out to home plate with the actual umpires before he was discovered.  In 1981, he posed as a line judge referee at Super Bowl XV.  At the 1979 U.S. Open, Bremen (who had a 7 handicap) played a practice round with Wayne Levi and Jerry Pate.  He returned for an encore at the 1980 U.S. Open, where he played so poorly in a practice round that a spectator asked the United States Golf Association how such a lousy golfer had made it through qualifying.  In 1985, Bremen played a practice round with Fred Couples, Jay Haas, and Curtis Strange at the U.S. Open.
Interesting Fact
At the 1985 Emmy Awards in Pasadena, Bremen suddenly arose from a front-row seat and accepted a Best Supporting Actress award from a confused Peter Graves.  The Emmy was meant for Hill Street Blues actress Betty Thomas.  "Betty would like to thank everybody for this award, especially Dick Schaap."  Bremen was arrested and fined $175 for his stunt.  He later apologized to Thomas, telling her he had thought she wasn't there to accept the award.
8. Tommy Burks
Tommy Burks was a farmer and Democratic Party politician in Tennessee, United States.  He served in the Tennessee State Senate from 1978 until his murder in 1998.  Born in Cookeville, Tennessee, Burks was one of the most conservative Democrats in the state legislature.  He opposed the teaching of evolution in school science classes, legal abortion, gambling, and a state lottery.  On October 19, 1998, Burks was assassinated by his Republican Party opponent, Byron Looper, less than a month before his likely re-election.  Looper was found guilty of shooting Burks in the face outside his Tennessee farm.
Byron Looper is currently serving a life sentence in Morgan County Correctional Complex.  After his murder, Burks' wife Charlotte ran for his seat and won.  She did not campaign, but defeated Looper by a landslide margin, receiving 95% of the vote.  Charlotte Burks became the first Tennessee State Senator to win as a write-in candidate and one of few American politicians to accomplish the feat.  Charlotte Burks was reelected in 2002 and 2006 with no substantive opposition.  In 2010, when Republicans picked up many seats in the General Assembly, Burks won re-election to a 4th four-year term by a margin of just 183 votes over her Republican opponent, Gary Steakley.
Interesting Fact
Only four U.S. senators have been assassinated in history, two of them being State Senators.  They are David Ramsay (South Carolina State Senator, 1815), Huey Long (United States Senator from Louisiana, 1935), Robert F. Kennedy (United States Senator from New York, 1968), and Tommy Burks (Tennessee State Senator, 1998).
7. Heinrich Müller (Gestapo)
Heinrich Müller was a German police official under the Weimar Republic and Nazi Germany.  He became chief of the Gestapo, which was the political secret state police of Nazi Germany, and was involved in the planning and execution of the Holocaust.  Heinrich was known as "Gestapo Müller" to distinguish him from another SS general named Heinrich Müller.  As Gestapo and Chief Of Operations, Müller played a critical role in the suppression of all forms of resistance to Hitler.  He was highly involved in the Holocaust and responsible for the extermination of the Jews in Europe.  In April 1945 Gestapo Müller was among the last group of Nazi loyalists assembled in the Führerbunker in central Berlin as the Red Army fought its way into the city.
Müller was last seen in the bunker on the evening of May 1, 1945, the day after Hitler's suicide.  Hans Baur, Hitler's pilot, later quoted Müller as saying, "We know the Russian methods exactly.  I haven't the faintest intention of being taken prisoner."  From that day onwards, no trace of Gestapo Müller has ever been found.  He is the most senior member of the Nazi regime whose fate remains a mystery.  In 2001, the Central Intelligence Agency's file on Müller was released under the Freedom of Information Act and it documents several unsuccessful attempts by the U.S. to find him.  The search for Gestapo was complicated by the fact that "Heinrich Müller" is a very common German name.
Interesting Fact
The CIA apparently remained convinced that if Müller had survived the war, he was being harbored within the Soviet Union.  However, when the Soviet Union collapsed in 1991 and their secret archives were opened, no new evidence emerged.  It remains unlikely that Müller, who was born in 1900, survived the war.
6. Semir Osmanagic
Semir Osmanagic is an author, amateur archaeologist, and contractor in metalworking, residing in Houston, United States.  He is best known for promoting the Bosnian Pyramids theory.  The theory states that a collection of cluster formations near the Bosnian town of Visoko, northwest of Sarajevo, is the largest pyramid valley on Earth.  The hill named Visocica became the focus of international attention in October 2005 following a media campaign promoting the idea that it is human-made.  The 213-meter (699 ft) Visocica hill, upon which the old town of Visoki was once stood, is shaped like a pyramid.
In 2006, Osmanagic started a massive archeological dig at the site and his subsequent excavations have uncovered what he claims is an entrance plateau and tunnels, as well as stone blocks and ancient mortar which once covered the structure.   Osmanagic has named Visocica Hill the Pyramid of the Sun and two nearby hills, the Pyramid of the Moon and the Pyramid of the Dragon.  Two other structures have been identified, the Pyramid of the Earth and the Pyramid of Love.  Newspaper reports have quoted Osmanagic as saying the pyramids were constructed by ancient Illyrian inhabitants of the Balkans from 12,000 BC to 500 BC.
The scientific community has completely dismissed the Bosnian Pyramids theory.  A collection of prominent archeologists and historians have come forward to say that the so-called pyramids are nothing more than natural formations with no sign of human building.  Additionally, scientists have criticized Bosnian authorities: "This scheme is a cruel hoax on an unsuspecting public and has no place in the world of genuine science."  The current target of the project is to complete the six-year excavation by 2012.  According to Osmanagic, the date is in order to "break a cloud of negative energy, allowing the Earth to receive cosmic energy from the center of the galaxy."
Interesting Fact
According to Semir Osmanagic, the Bosnian pyramid complex consists of five main structures.  They are each about 1.5 miles apart, geographically forming a perfect equilateral triangle.  He says the five pyramids are connected by what is the world's most extensive underground tunnel network.  It was also discovered that the very top of the Pyramid of the Sun emits a continuous energy beam at a frequency of 28 kilohertz (ultrasonic frequency) in a radius of 13 feet.  Even more astonishing is that tests showed the intensity of the focused energy beam gets stronger at higher elevations above the top of the pyramid, this seemingly contradicts our physical laws which state that the energy should be stronger closer to the source.
---
5. Edwin Booth
Edwin Booth was a famous 19th century American actor who toured throughout the United States and the major capitals of Europe, performing Shakespeare.  In 1869 Edwin founded Booth's Theatre in New York, a spectacular theatre that was modern for its time.  He was a celebrity during his day and some historians consider Edwin the greatest American actor, and the greatest Hamlet, of the 19th century.  However, he is usually remembered today as the brother of John Wilkes Booth, the man who assassinated President Abraham Lincoln.  After John Wilkes shot President Lincoln in April 1865, the infamy associated with the Booth name forced Edwin to abandon the stage for many months.  At the time of the assassination he was feuding with John Wilkes and disowned his younger brother after the event, refusing to have his name spoken.
Interesting Fact
In a bizarre coincidence, Edwin Booth saved Abraham Lincoln's son Robert from serious injury or even death on a train platform in Jersey City, New Jersey.  The exact date of the incident is uncertain, but it is believed to have taken place in late 1864 or early 1865, shortly before Edwin's brother assassinated Abraham Lincoln.  The event occurred while a group of passengers were purchasing their sleeping car places on the train station platform.  The platform was about the height of a car floor, and there was a narrow space between the platform and the car body.  As the train moved, Robert Lincoln was pushed into the open space and Edwin grabbed him by the coat collar and pulled him to safety.  Upon turning to thank his rescuer, Robert recognized the man as Edwin Booth, whose face was well known.
4. Ricky McCormick
Ricky McCormick is a man that died in St. Charles County, Missouri.  His body was discovered on June 30, 1999.  At the time of his death, Ricky had a collection of encrypted notes in his pocket.  All attempts by the FBI's Cryptanalysis and Racketeering Records Unit (CRRU) and the American Cryptogram Association have failed to decipher the notes, which are listed as one of the CRRU's top unsolved cases.  On March 29, 2011, the FBI issued an appeal for help from the public in obtaining the meaning of the messages.
Ricky McCormick was a high school dropout who suffered from chronic heart and lung problems.  He was unemployed, on disability welfare, and 41 years old at the time of his death.  Originally, McCormick's death was not labeled a homicide and there was no indication that anyone had a motive to kill him.  In 1999, he was not reported missing by anyone and Ricky's body was discovered by someone driving along a deserted field road.  News stories in 1999 did not mention anything about the cipher messages, which were not announced until 12 years later.
Investigators believe the notes in McCormick's pants pockets were written three days before his death.  The two notes are written in an unknown code consisting of "a jumble of letters and numbers occasionally set off with parentheses" and are believed by the FBI to possibly lead to those responsible for McCormick's death.  The case is bizarre as McCormick's death was never officially listed as a murder.  The FBI's interest in the case after 12 years is intriguing.
Interesting Fact
According to members of his family, McCormick created encrypted notes since he was a boy.  Nobody had the ability to decipher the codes and McCormick would not speak about them.  The FBI has received a large response from the public and has set up an extra Internet page to handle the traffic.
3. Aristotle Onassis
Aristotle Onassis was a prominent Greek shipping magnate.  He was born in Karatass, a suburb of Smyrna (now Izmir, Turkey) to Socrates and Penelope Onassis.  During his lifetime, Onassis was involved in a wide variety of business operations, including the exportation of tobacco and whaling.  On October 20, 1968, he married Jacqueline Kennedy, widow of U.S. President John F. Kennedy.  It was reported that Onassis offered Mrs. Kennedy $3 million (US) for herself and $1m for each son in return for marriage.  After Onassis' death, Jacqueline would receive $150,000 each year for the rest of her life.
A large collection of rumors exist surrounding the life of Aristotle Onassis.  The Gemstone File is a series of documents by American writer Bruce Porter Roberts (1919–1976).  The series claims that suppressed information has played a major role in shaping world events since the 1950's.  The documents propose that Aristotle Onassis, Joseph P. Kennedy, and other prominent figures were involved in various schemes to forward a vast global conspiracy, involving the Mafia and corrupt politicians, oil and drug cartels, and rogue military operations.  It posits that early in 1957, Aristotle Onassis had Howard Hughes kidnapped from his Beverly Hills Hotel bungalow and Hughes suffered a massive brain injury during the event.
The papers claim that Hughes was subsequently made a virtual prisoner by Onassis on Skorpios Island and was regularly injected with morphine.  Meanwhile, Onassis took over the operation of his financial affairs, including airlines and U.S. defense contracts.  One controversial aspect of the Gemstone File is the accusation that Aristotle Onassis was the man behind the election of John F. Kennedy as President, and subsequently, Kennedy's assassination in 1963.  According to Bruce Roberts' Gemstone papers, Lee Harvey Oswald was a participant in the JFK assassination plan.  He was linked to the Central Intelligence Agency and Mafia connections in New Orleans.  However, his role was that of a patsy.  The Gemstone File names Jimmy Fratianno, Johnny Roselli, and Eugene Brading as the real shooters.
Interesting Fact
When Robert F. Kennedy decided to run for the Presidency in 1968, the Gemstone papers say that Aristotle Onassis had him murdered.  A man named Sirhan Sirhan was allegedly hypnotized and set up to be the shooter.  However, Sirhan's shots missed the senator.  According to the documents, the real shooter was Thane Cesar, a security guard at the scene.
2. Leo Major
Corporal Leo Major was a Canadian soldier in the Regiment de la Chaudiere in World War II.  He is the only Canadian in the British Commonwealth to have been awarded the Distinguished Conduct Medal twice, and the only Allied soldier to be awarded two DCMs in two different wars (World War II and Korea).  The story of his accomplishments is impressive.  During a reconnaissance mission on D-Day, Leo Major captured a German armored vehicle by himself.  The vehicle contained German communication equipment and secret German Army codes that were valuable to the Allied attack.  Days later, Leo killed four German soldiers in an ambush.  During the event one of the Nazis managed to ignite a phosphorus grenade and Major lost one of his eyes.  Despite strict orders, he refused to be evacuated.
In the summer of 1944, Major single-handedly captured 93 German soldiers during the Battle of the Scheldt in southern Holland.  In February 1945, he was involved in an accident when a military carrier he was traveling in got struck by a tank mine.  Major claimed to remember a loud blast followed by his body being thrown into the air and smashed down on his back.  He broke his back in three places, shattered both ankles, and four ribs.  A week later Major left the hospital and soon joined up with his old command.  In 1945, Leo Major played a large role in the liberation of the city of Zwolle, Netherlands from Nazi control.  He also fought in the Korean War, where Major won another Distinguished Conduct Medal for capturing and holding a key hill (Hill 355).
Interesting Fact
Leo Major died in 2008, but he is still remembered as a hero by Canadians, Dutch, and pretty much anybody who can appreciate a war hero.  Today, Major's military unit offers a yearly award in his honor to the toughest company in the regiment.  The people of Zwolle continue to teach the story of Leo Major in their public school curriculum.
1. Henry Darger
Henry Darger was a reclusive American writer and artist who worked as a custodian in Chicago, Illinois.  Darger's work has become one of the most celebrated examples of outsider art, as he was self-educated and did not achieve notoriety until after his death.  Henry has become famous for his posthumously-discovered 15,145-page, single-spaced fantasy manuscript called The Story of the Vivian Girls, in What is known as the Realms of the Unreal, of the Glandeco-Angelinian War Storm, Caused by the Child Slave Rebellion, along with several hundred drawings and watercolor paintings illustrating the story.
Darger's work contains many religious themes.  The Realms of the Unreal is about a large planet around which Earth orbits as a moon and where most people are Christian (mostly Catholic).  The majority of the story concerns the adventures of the daughters of Robert Vivian, who are seven sisters and princesses of the Christian nation of Abbieannia and who assist in a daring rebellion against the evil John Manley's regime of child slavery imposed by the Glandelinians.  The book took Darger over six decades to complete and extends over 15 immense, densely-typed volumes of 15,145 total pages.
In addition, Henry Darger wrote an eight volume, 5,084-page autobiography entitled The History of my Life.  He wrote a 10-year daily weather journal, assorted diaries, and a second work of fiction provisionally titled Crazy House.  Darger is well known for his watercolor paintings and drawings.  Despite his unusual lifestyle and strange behavior, Henry is not generally considered to have been mentally ill.  His behavior was erratic and greatly depressed.  In the last entry of his diary, before his April 1973 death (at the age of 81 years) Darger wrote: "I had a very poor nothing like Christmas.  Never had a good Christmas all my life, or a good new year."
Interesting Fact
Darger's work is among the highest-priced of any self-taught artist.  In 2001, The American Folk Art Museum in New York City opened a Henry Darger Study Center.  His art now commands upwards of $80,000 per drawing.
---
Other Articles you Might Like