Tired of what major fashion clothing magazines have to say about this and that—that designer, this trend, that store, and this season? Well, you're not alone. That's why some pretty spiffy and inventive people forged into the online world to bring you alternative views on fashion and women's clothing. That's right, Vogue! You have rather feisty DIY competition, which is a good thing…well, for the consumers, at least. Why? Because most of us aren't a size 0 and the thought of $1,000 jeans makes our bank accounts shudder. If you want fashion from a different perspective, here are the top 10 women's fashion clothing websites you've probably never heard of (unless you're a fashion addict, in which case there's a remote possibility you have):
These are in no order of preference.
1. Necessary Clothing

Necessary Clothing is the ultimate online destination for trendy fashionistas on a budget. Shop this season's must-have looks, in their NYC stores or online, without breaking the bank. Let me first say that I would like to think that whoever named this store was thinking ironically, though from the likes of the place, I highly doubt that was the case. Necessary Clothing carries completely unnecessary items; however, they have some great, fashionable finds that will spice up your wardrobe at a CHEAP cost to you!
2. Pinup Girl Clothing
Pinup Girl Clothing was founded in 1999 by Laura Byrnes, Head Creative/Designer, and is an LA-based, female-owned company. A photographer for over 30 years, Laura worked with musicians and artists before moving into dress making. What began as a means to make clothing for herself and her daughter turned into a movement. Laura created a real-world version of what she had seen on vintage pinup ephemera, essentially creating a style, Pinup, specializing in vintage-inspired clothing.
3. Hell Bunny
Hell Bunny
takes classic 1940s and 1950s silhouettes and breathes new life into them. With their retro clothing you'll get all of the classic vintage styles that you love in brand new prints and fabrics that will fit seamlessly into the twenty-first century. Shop through the selection of 40s and 50s favorites such as swing dresses, high-waisted stretch capris, sailor tops and cardigans and we're sure you'll find something you love, darling. Our favorite part? They make their dresses and clothing to fit every body shape and offer their signature styles in regular and plus sizes.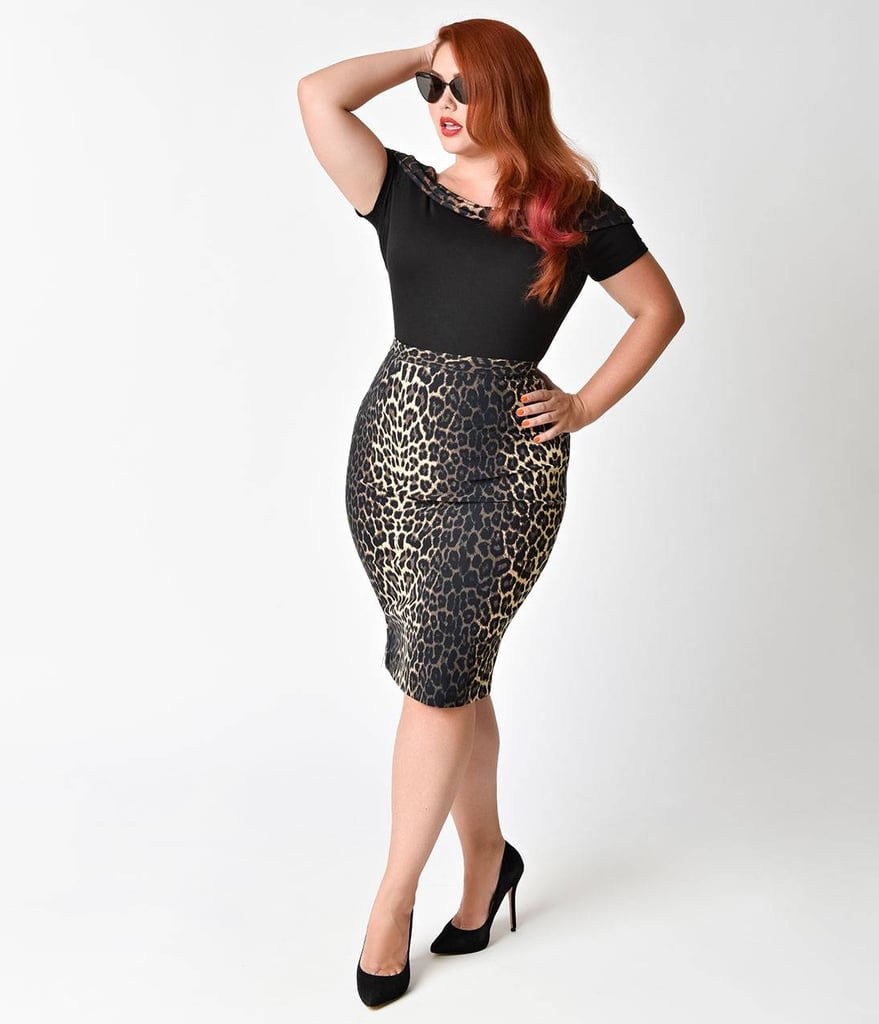 4. Buckle

Buckle markets a wide selection of brand names and private label casual apparel, including denims, other casual bottoms, tops, sportswear, outerwear, accessories and footwear. The Company emphasizes personalized attention to its guests (customers) and provides individual customer services such as free alterations, layaways, and a frequent shopper program.
---
5. Mod Cloth
Featuring delightful vintage-style clothes from indie designers, this site also boasts visually appearing photographs that give you a good idea of what you're buying. Whether you want skinny jeans, tunics, tees, rompers, bloomers, or pleated skirts, Mod Cloth probably has something for you. Look around at: http://modcloth.com
6. 2020 Ave


Well, I first found 2020Ave a few years back when they use to have all these cool unique tunics no one else had, but I recently gave them a try and I'm skinny and have a hard time with finding clothes to fit me like I want them too and I ordered two high-waisted denim shorts and they fit! So thin women, this is your place. And shipping is super fast, I placed my order on Saturday, and it just got here today and it's only Wednesday, I am definitely hooked, plus they have promotions/discounts on holidays!
7. Hip Mountain Mama
Hip Mountain Mama is owned and operated by, Suzy, a down-to-earth, groovy, free-spirited Mama. She started the business in 2008 with a few boxes of inventory and a website. With a degree in Sociology and a small amount of retail experience, Suzy was jumping into new territory. But, it was love at first sight, and she relied on her dedication to customer service, spreading kind vibes, and hard work to grow her shop into a successful online business.
8. Secrets in Lace

Today Secrets in Lace is the largest retailer in the world of 100% nylon stockings with over 40 exclusive styles to our credit. We own and operate two of the remaining vintage stocking factories where we design and manufacturer the Secrets In Lace Brand. Our preeminent position as the leader in fine vintage nylon stockings has led us to develop coordinating Retro Chic foundations; Garter Belts, Girdles, Bullet Bras, Shelf Bras and Plunge Bras that are based on patterns from garments developed in the 1960's that we sold in our stores in the 1980's. Our daywear slips, camisoles and tap pants are also authentic to the 1960's.
9. Metro Style


metrostyle was established in 2006 and ever since, fabulous fashion for less has ensued! We have the hottest new trends, signature tops, vibrant colors & patterns…all at unbeatably low prices. Plus, WE FIT YOU, offering Misses, Petite, Tall & Plus sizes to fit all body types. We are THE premiere shopping destination for women who want to stand out from the crowd.
10. Unique Vintage
If you pay any mind to — and what girl doesn't — the retro fashions trends that surround us, you realize that every day seems to generate a new fad. It's almost hard to keep up with what's in and what's out. However, one trend that has stood the test of time and doesn't seem to be going anywhere is cute and stylish vintage clothing and accessories. From the '20s Flapper dresses we all wanted to don after seeing The Great Gatsby, to the chic '40s and '50s pinup clothing, retro swimwear and vintage-inspired indie clothing, Unique Vintage Clothing o ers it all. Our vintage inspired dresses are o ered with a modern twist, making them just-right options for a range of events and occasions. The vintage look is never too playful or serious – it's always just right.
---
Other Articles you Might Like