There have been raids and robberies on galleries, museums and private states for centuries. The aim? To steal timeless masterpieces worth thousands, if not millions.
Often unsellable, the thieves range from avid art enthusiasts to opportunists. It has been reported that raids on British galleries of art works and antiques total up to about £500m each year – globally this has been approximated up to £6 billion.
There have been many famous art heists over the centuries, but what about this century? Here we explore ten of the most infamous, most audacious, and highest valuing art heists of the 21st century:
10. Musée d'Art Moderne de la Ville de Paris
May 2010 (Paris, France)
One of the most recent high-profile art thefts
of the 21st century, and one that could be one of the
biggest art thefts
in history by value, occurred at the
Paris Museum of Modern Art
on 20th May 2010. A masked man cut a padlock on a gate, broke a side window and carefully removed the artworks from their frames and exited the museum. A total of 5 paintings were stolen, valued at approximately £88 million. Amongst the famous works included Picasso's Le pigeon aux petits pois (The Pigeon with the Peas) and Fernand Léger's Nature Morte aux Chandeliers (Still Life with Chandeliers).
9. Pinacoteca do Estado de São Paulo
June 2008 (São Paulo, Brazil)
In the second of two thefts of artwork in São Paulo within six months, three armed men used a crowbar and jack at 5am on the 12th of June 2008 to break into the Pinacoteca do Estado Museum. Two Picasso masterpieces were stolen – The Painter and the Model (1963), and Minotaur, Drinker and Women (1933), as well as Di Cavalcanti's Women at the Window (1926) and Segall's Couple (1919). The four masterpieces have an estimated worth of £388,000 with only one being recovered – Picasso's The Painter and the Model.
8. Foundation E.G. Bührle
February 2008 (Zurich, Switzerland)
On February 11, 2008 four paintings were stolen by three robbers in ski masks from the E.G. Bührle art museum in Zurich totalling approximately £105 million. The theft included the eighteenth century works of Cézanne's The Boy in the Red Vest (1895), Degas' Count Lepic and His Daughters (1871), Monet's Poppies near Vétheuil (1879) and Van Gogh's Blossoming Chestnut Branches (1890). Only the latter two were recovered a week later in a parked car at a close-by car park.
7. São Paulo Museum of Art
20th December 2007 (São Paulo, Brazil)
The masterpieces Portrait of Suzanne Bloch by Picasso and O Lavrador de Café by Portinari, estimated at approximately £36 million, were stolen from the São Paulo Museum of Art. In a heist that took only 3 minutes, thieves used a crow bar and hydraulic jack to prise open the museum entrance. In the aftermath of the robbery it was reported that these timeless works of art, along with some 8,000 other pieces the museum held, were not insured. Although a ransom was made by the thieves of $5 million, the paintings were recovered three weeks later in perfect condition.
6. Museu Chácara do Céu
February 2006 (Rio de Janeiro, Brazil)
---
During Rio's famous yearly carnival celebrations on 24th February in 2006, thieves wandered in and stole four masterpieces of artwork. Amongst them were Picasso's Dance, Dali's Two Balconies, Matisse's Luxembourg Garden and Monet's Marine from the famous Museu Chácara do Céu in Rio de Janeiro, Brazil, amongst many others. None of the paintings stolen – estimated at £32 million – have ever been found.
5. Henry Moore Foundation
December 2005 (Hertfordshire, England)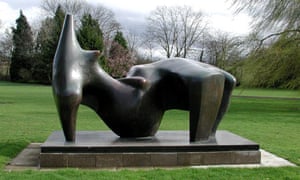 A 2.1 tonne bronze statue known as the Reclining Figure, worth an estimated £3 million, was stolen from the Perry Green 72 acre base of the Henry Moore Foundation on 15th December 2005. The 2m high by 2m wide sculpture was supposedly crane-lifted onto the back of a lorry. The sculpture has never been found but police believe that it was likely melted down and sold for a meagre £1,500.
4. Munch Museet
August 2004 (Oslo, Norway)
After the 1994 theft of Norwegian expressionist Edvard Munch's The Scream, another version was stolen in broad daylight along with another of his paintings, Madonna, by two masked gunmen. The duo entered the Munch Museum on 22nd August 2004 taking the two historic artworks, and escaping in their car. Four men were arrested and three subsequently convicted, with two of the men – Bjørn Hoen and Petter Tharaldsen – ordered to pay compensation of approximately £76 million to the City of Oslo. Norwegian police announced on 31st August 2006 that both paintings had been recovered but the details of the recovery operation are shrouded in secrecy.
3. Drumlanrig Castle
August 2003 (Dumfriesshire, Scotland)

In broad daylight at about 11am on Wednesday 27th August 2003, four men stole the tiny Renaissance masterpiece Madonna of the Yarnwinder by Leonardo da Vinci when they posed as tourists. They plucked the painting – worth an estimated value of £30 million – from the wall and escaped in an old white VW Golf. The castle which is home of the Duke of Buccleuch, one of Scotland's wealthiest men, has a fine private collection including works by Rembrandt and Holbein.
2. Kunsthistorisches Museum
May 2003 (Vienna, Austria)
On May 11, 2003 the Cellini Salt Cellar or 'Saliera', a part-enamelled gold sculpture by Renaissance artist Benvenuto Cellini worth around £45 million, was stolen by Robert Mang from the Vienna Museum of Art History in what became Austria's biggest ever art heist. Three years later the Saliera was discovered buried in a forest in Zwettl, approximately 50 miles away. Mang was sentenced to five years in prison but only served two years and nine months.
1. Stephane Breitwieser
November 2001 (Europe)
The French art thief Stephane Breitwieser was responsible for stealing 239 pieces of art from 172 museums worth an approximate £960 million. His first theft came in March 1995 with his last theft in November 2011. His most prolific and valuable robbery was Lucas Cranach the Elder's Sybille, Princess of Cleves from Baden-Baden Germany in 1995 worth an estimated £6 million. Only around 110 pieces of his notorious collection have been recovered. On 7th January 2005 he was sentenced to three years in prison but only served 26 months.
This list was compiled by Paul Dimmock
---
Other Articles you Might Like