Native Americans have been featured in many different forms of popular culture. Unfortunately, since most people only know of them through said popular culture, the worldwide perception of them includes an incredible amount of errors and misconceptions. This is made more difficult by the fact that there are so few of them left, making it difficult for them to have a voice and dispel the myths surrounding them. Myths such as …
10. They Want To Be Called Native Americans
While "Native American" is often used in the USA as a politically correct term, it is not accepted by many actual natives. In Canada, they have used terms such as "first nations;" while it is less offensive because it does not refer to them as "Americans", it has still not been completely accepted by the native people.
If you shouldn't call them Native Americans, what should you call them then? Unfortunately, as with so many things in life, there is no simple answer to this question. It is unlikely that all of the natives will ever agree on a scholarly term to be used for all of them, because there are hundreds of different tribes and they all have different opinions. Ultimately, any PC word is a catch-all term, used mainly when speaking very generally. In truth, most would prefer you use the name of their tribe, of which there are untold numbers. So get to studying.
9. They Were War-Hungry Savages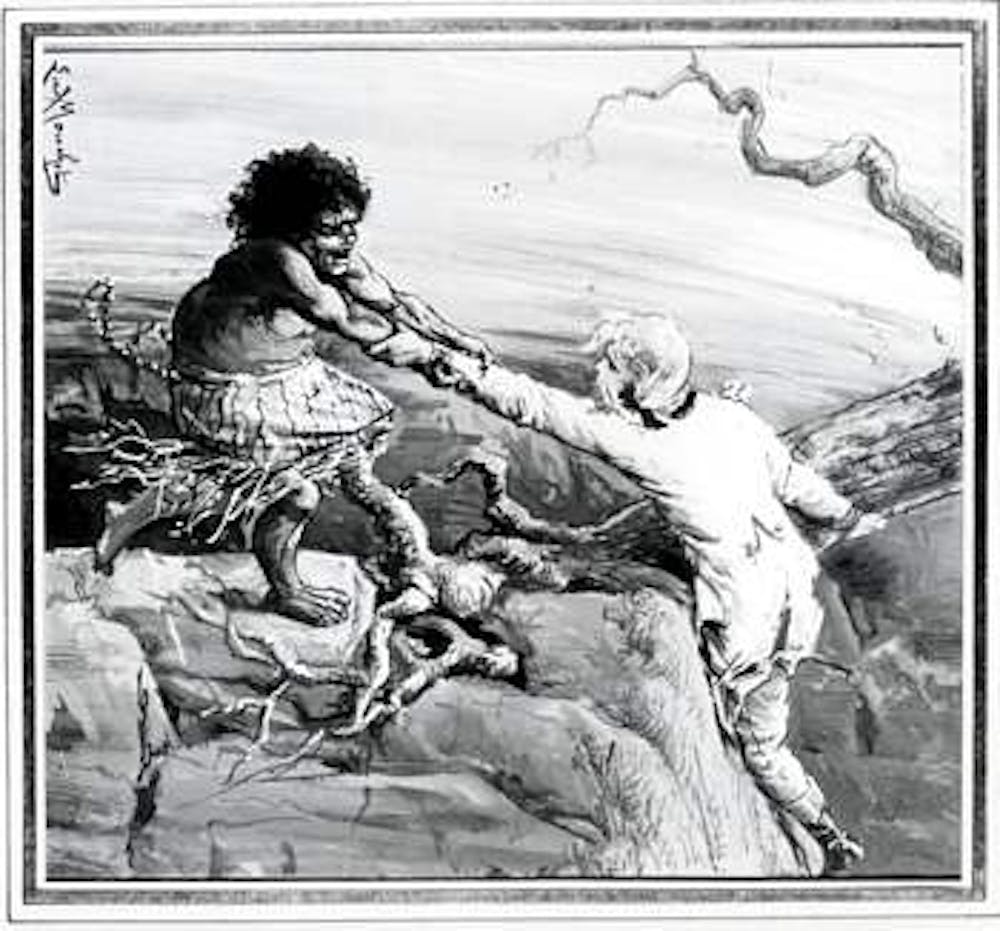 In popular media, the stereotype of a Native American is easily recognizable: tomahawk, bow and arrow, feathers in the hair, and a thirst to scalp you. The thing is, however, that many Native American tribes were very peaceful. And some of the tribes who went to war only did so after the Europeans came to America and upset the balance of things, often trying to take land from the native people who had a much different idea of land ownership. The length and depth of the propaganda to make the natives look savage was incredible, and it worked completely. The Europeans invaded native lands and yet, even today, the most common image of a Native American is a warlike stereotype.
8. They Weren't Nearly As Advanced As Europeans
Another common misconception is that Native Americans were primitive people, and many people view their society as similar to that of a third-world country. This view could not be farther from the truth; the Native Americans had a very advanced society with medicine, trading, farming, and many other things that were common in European culture. They just did things differently, and it is important to understand that different does not necessarily mean primitive. The French had a fair amount of respect for the natives, and mainly traded furs with them; they understood that the natives were not lesser people than them. In fact, they understood that there were some things that the natives had a better grasp of than they did.
7. They Were A Bunch Of Drug Abusers
Another popular myth is the "peace pipe." Just about every movie, book or TV show that features interactions with Native Americans seems to require that someone smokes a pipe with the natives. Now, they do sometimes smoke a drug called peyote, though it is not something that is generally used for recreational purposes. Peyote is more a ritual drug, used mainly in religious services and other similar applications, for this reason, it is actually legal for Native Americans to use it in the USA, just not anyone else.
6. They All Lived In Teepees
---
If you ask most people where Native Americans live, they would probably tell you that they live in a teepee. However, again, this is really not accurate at all. Even before so many of the natives were killed, a good many of them did not live in teepees at all. There were many different forms of dwellings used by different tribes in different regions. Teepees were mainly used by natives who needed to travel regularly, because they were easy to break down and take with them, but many tribes had much more permanent dwellings.
5. Their Medicine Was Primitive
The first image that comes to mind for many people when they think of Native American healthcare is a medicine man dressed in very strange, colorful garb performing bizarre rituals, mainly because of movies and their knack for making up literally everything and selling it as fact. Due to popular culture, many people think of Native American medicine as primitive, but when the Europeans first came to America, their medicine really wasn't any more advanced than that of the natives, just different. Also, many of the herbal remedies used by the Native American people have been found with recent study to be very effective, and some drugs were only discovered because scientists decided to test some of the plants the natives had been using for ages.
4. There Is Indian Royalty
This is a fairly funny one. Many people will claim that they have an ancestor who was an "Indian princess", usually evoking laughs or other similar reactions if a real native is around to hear it. The reason for this one might be because of Disney movies, or poor translating, or possibly an old derogatory name for light-skinned African-American women. While we don't know for sure where this misconception came from, it definitely is not true. Chiefs were not ordained from birth; they were generally chosen for their excellence, and their family might have been well-treated but they were not royalty. Such distinctions simply do not exist in Native American culture.
3. They Worship Nature
Many people are under the impression that Native Americans worship nature. While there is a certain amount of truth to this, it isn't really accurate. Native Americans have incredible respect for the Earth and all of nature, but they do not worship it specifically. Some Natives would worship a corn god, for instance, but they were worshiping a god who would help with the yield of the crop. They were not worshiping the corn itself.
Also, some natives such as the Iroquois believe in a "Great Spirit," and also believe in another spirit that is somewhat like the Christian idea of Satan. Native American religious beliefs are extremely in tune with nature, but they clearly do not worship it.
2. They Don't Have To Pay Taxes
As proof that many people still have ugly feelings toward Native Americans, even after how marginalized they have become, there are myths that they are living on government handouts, and do not have to pay taxes. Under certain circumstances, in some states, which usually require some combination of living and working on their reservation, some Native Americans are exempt from paying state taxes. However, all Native Americans must pay federal income taxes, and have had to do so as long as they have been citizens of the USA. The truth is that most Native Americans are extremely poor, and are getting little if any help from the federal or state government.
1. They All Still Live On Reservations
Many people are under the impression that all Native Americans live on "Indian reservations." As you might have already guessed, that is not the case. As of 2008, around 40% of Native Americans were living on reservations, which of course is not even half of the population. In addition, there are currently 334 reservations, and about half of all the Native Americans who live on them are concentrated in the ten largest ones. The conditions in these reservations are not particularly good much of the time, so it is not surprising that many do not wish to live there.
---
Other Articles you Might Like