The mysterious death of a journalist who was investigating a government conspiracy. Two people with the same name who were murdered just days apart in the same city. An elderly man who was possibly killed due to witchcraft. These are just some of the unsolved mysteries you'll find in this list. So please, read on, and as Robert Stack used to say: "Perhaps you may be able to help solve a mystery."
10. The Loomis, Fargo, and Company Semi-Truck Heist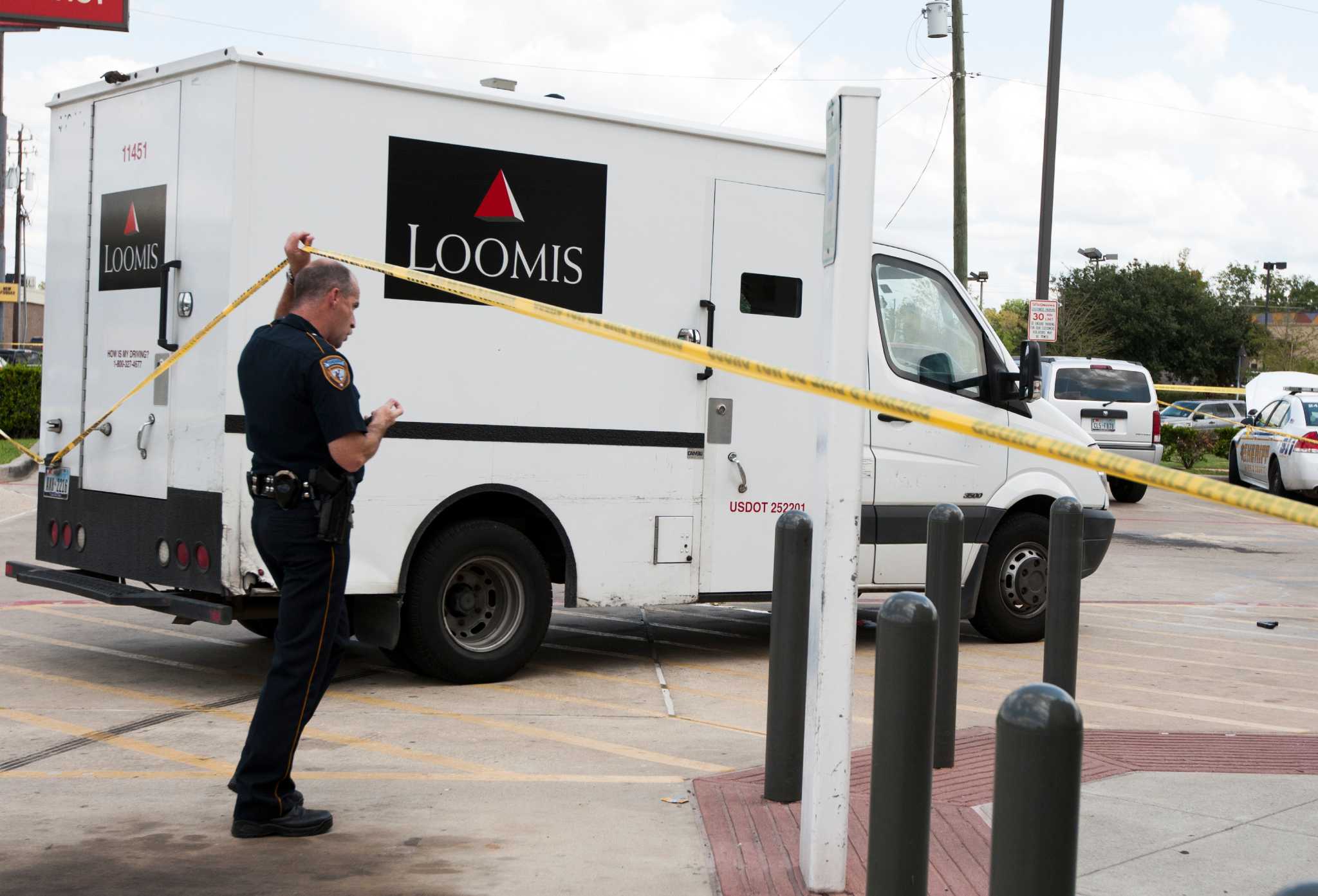 Around 7:30 on the night of March 24, 1999, a transport truck carrying a trailer full of cash from Loomis, Fargo, and Company, left a depot in Sacramento, heading towards a depot in San Francisco. It was an easy route and the truck only made two stops along the way; one at an intersection before the driver hit the highway, and a second at a weigh station on the interstate.
The driver and two guards in the cab of the truck didn't notice anything unusual along the way. After they pulled into the depot in San Francisco, they opened the trailer and were shocked to find a hole in the roof. Their immediate thought was, even though they didn't notice it, the hole was created by some natural phenomenon, like a lightning strike, because the door's alarm hadn't been triggered. When the Loomis employees went to look for damage they saw that $2.3 million, which weighed 250 pounds, was missing from the truck.
How the brazen heist went down, according to the actual police investigation, is that when the truck left the depot in Sacramento, there was someone (or some ones) waiting on the roof or above the garage door. They jumped on the roof of the detached trailer. Since the roof was only thin aluminum, the suspect(s) cut a hole and dropped in. The suspect(s) then unloaded the money and escaped without being detected by the Loomis guards and driver.
There was one eyewitness to the crime and they said that they saw one man climbing down from the side of the transport trailer and running away.
No suspects have ever been named in the action movie style robbery and the case has gone cold.
9. The Circleville Writer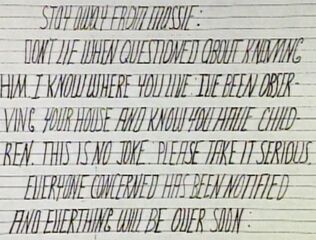 Circleville, Ohio, is only a short drive from Columbus and is home to about 13,000 people. The Pickaway County town is best known for being home to a popular Pumpkin Festival that's held every year in October. Circleville seems like an innocuous little town, but it's also home to a bizarre series of crimes that started in 1976 when residents of the town began receiving disturbing letters in the mail. In all, thousands of these letters were sent out to many residents living in Pickaway County.
All of the letters were written in block lettering and were disturbing in nature. They often contained unsettling personal details about the recipients' lives. In some cases, the letters accused the recipients of immoral acts or sinister crimes. The unknown writer would often sign off with some type of threat and, at times, the threats were directed at the children of the recipient.
The first known letter was sent to school bus driver Mary Gillispie in early 1976. The unknown author said that he knew Mary was having an affair with the superintendent of the schools and that she should end it. If she didn't, there would be dire consequences. The writer said he was watching the house and knew that Mary had children. Thinking it was just a sick prank, she ignored the note. But then, a short time later she received two more letters, but again she kept them secret. It was only after her husband Ron received a similar letter that she confided in him that she had previously received the three letters. She said that she wasn't having an affair and didn't know who was sending the letters.
Unsure what to do, Ron and Mary decided to discuss the matter with Ron's sister, her husband, Paul Freshour, and Paul's sister. They discussed who could have possibly sent the letters and came up with one suspect. They wrote a few of their own letters, telling him to stop. It seemed to work, because for a while the letters stopped.
On the night of August 19, 1977, at about 11:30 p.m., Ron Gillispie got a mysterious phone call that seemed to confirm the identity of the writer. Ron grabbed his handgun and drove off in the family's pickup truck to confront the writer. Sadly, a short distance away from his house, Ron's truck was found after it had driven off the road and collided with a tree. Ron was killed in the accident.
The investigation of the scene revealed some unusual details; notably that Ron's gun had been fired once. Also, his blood alcohol level was found to be one-and-a-half times the legal limit. Due to his blood alcohol level, his death was ruled a drunk driving accident. But this didn't sit well with people who knew Ron, because it wasn't like him to drink excessively. The police also interviewed the man the Gillispies thought was sending the letters and ruled him out as a suspect. So who was Ron going to meet on the night that he died?
As the 1980s rolled around, more letters with the unique block letters continued to be mailed out. These new letters were sent to different residents, politicians, and community leaders in and around Circleville. The letters were always malicious and threatening. While the anonymous letter writer was threatening many other people in the county, the letter writer had not given up his vendetta against Mary Gillispie. After her husband's death, Mary admitted that she was in a relationship with the school superintendent, but claimed that they only started seeing each other after the letters had started.
In 1983, Mary was still a school bus driver and instead of only sending her letters, the writer had taken to leaving large signs along her bus route. One of the signs was a threat towards her daughter so she got off her bus and tore the sign down. When she did, she noticed that there was a string attached to the sign that led to a box sitting on a post. Inside the box was a small pistol. She realized that it was actually a booby trap; the gun was supposed to fire when she tore the sign down.
The police retrieved the gun and found that the serial number had been filed off. They were able to recover the number and traced the gun back to none other than Paul Freshour, Mary's former brother-in-law. Freshour, who was married to Ron Gillespie's sister, was brought in for questioning. He said that he did own a small pistol, but it had been lost, or someone had stolen it.
The police asked Freshour to do a handwriting analysis test and he agreed. He was given a sample of the writer's unique block lettering and told to emulate it. After performing the test, a forensic handwriting professional said that Freshour's writing matched the block lettering of the malicious Circleville letters. This was troubling because handwriting analysis was not a reliable form of evidence because they can be inaccurate. Yet, using the handwriting analysis and the gun as evidence, Freshour was charged with the attempted murder of Mary Gillispie.
At his trial in 1984, the prosecutor presented the evidence and Freshour's boss testified that the day the booby trap was set up, Freshour was not at work. Freshour apparently had an alibi for the morning in question, but he never explained that because he never took the stand in his own defense. After deliberating for a few hours, the jury found him guilty and he received the maximum sentence of seven-to-25 years in prison.
When Freshour was imprisoned, the letters, with similar block letters, were still being sent out at an alarming rate. Due to complaints from residents, Freshour was placed in solitary confinement, and all his mail was closely monitored. Yet, people continued to receive the threatening letters. All of them had a postmark of Columbus and Freshour was in prison in Lima, Ohio.
After seven years in prison, Freshour applied for parole. Although he was a well-behaved inmate, his parole application was denied because of how many letters were still being mailed out. After being denied parole, Freshour himself received a taunting letter that said, "Now when are you going to believe you aren't going to get out of there? I told you 2 years ago. When we set 'em up, they stay set up. Don't you listen at all?" Freshour spent 10 years in prison and always denied that he had anything to do with the letters.
As the decade came to an end, the letters didn't stop. Whoever was writing and mailing the disturbing letters carried on their bizarre campaign of terror into the 1990s, albeit with less frequency. In 1993, Unsolved Mysteries did a story about the strange events in Circleville and they too received a note from the writer that said: "Forget Circleville, Ohio… If you come to Ohio, you el sickos will pay." It was signed, "The Circleville Writer." As the years went by, the letters stopped as mysteriously as they had started.
To this day, some people are unsure if Freshour was the Circleville Writer or if he was an innocent man who spent 10 years in prison. Paul Freshour died June 28, 2012, proclaiming his innocence to the end.
8. Christene Skubish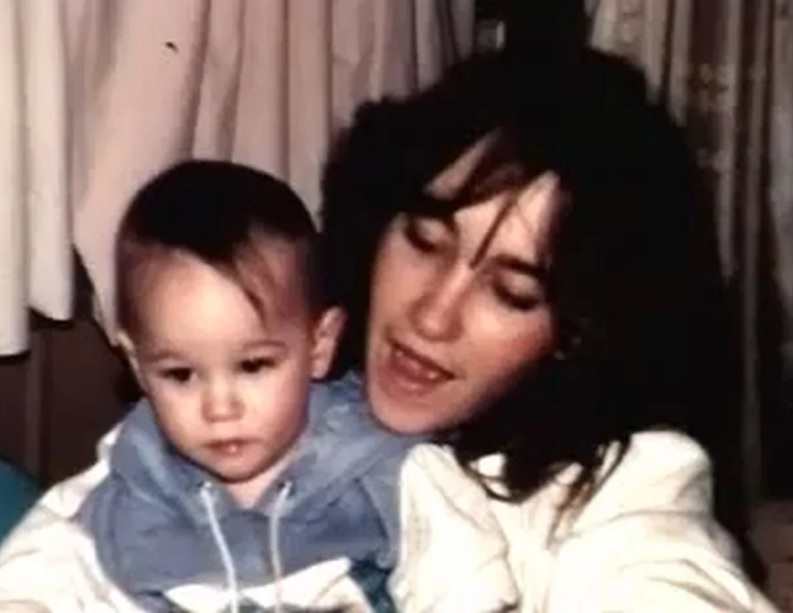 On June 29, 1990, a couple was driving along Highway 50 in the Sierra Nevada foothills. On the side of the road, they saw the naked body of a woman. They didn't stop, instead driving on. As soon as they could, they contacted the police. The couple led the police to the spot where they saw the woman, but she was nowhere to be found. Instead, the police found evidence that a car had been driven off the side of the road. That's when they saw a car 40 feet below the embankment that had collided with the tree.
When they got down to the car, they found 24-year-old Christene Skubish and her three-year-old son Nick. They had gone missing five days before, and sadly, Christene had died on impact. After she had hit the tree, it collapsed on her and pinned her. Amazingly, Nick was alive in the passenger seat. He was naked, and he was suffering from hypothermia and dehydration.
If Christene died on impact five days prior, she couldn't have been the naked woman that the couple saw. While it could have been Nick, the couple was positive that they saw the body of a woman with her bent legs together and an arm over her head, and not a young boy. Also, it would have been difficult for the boy to climb up the 40 foot embankment after five days with no food and water, and then climb back down and get back into the passenger seat.
Without any other explanation, some people believe that it was the spirit of Christene trying to save her son.
7. The Midwest College Students
Around 1:00 a.m. on October 30, 2002, 21-year Erika Marie Dalquist was waiting with her friends for a taxi after a night of drinking in Brainerd, Minnesota. She saw a man she knew, and left with him. That was the last time anyone saw her.
24 hours later, 127 miles away in Minneapolis, after a night of partying to celebrate Halloween, 21-year-old student Christopher Jenkins seemingly vanished into thin air. The next weekend, on November 6, another student disappeared. This time it was Michael Noll, who disappeared from Eau Claire, Wisconsin, after celebrating his 22nd birthday. Finally, on November 9, 11 days after Erika Dalquist disappeared, 20-year-old Josh Guimond went missing from Collegeville, Minnesota. Like the three others before him, Guimond disappeared after a night of drinking.
For months, the whereabouts of the four young people was unknown and four anxious families awaited news. Come the new year, some light would be shed on the disappearances. In some of the cases, it only deepened the mystery.
First, in January 2003, 27-year-old William Myears was charged with the murder of Erika Dalquist. He admitted he was drinking with Erika, they got into a fight, he killed her, and buried her in a shallow grave on his grandparents' farm. Then in February 2003, Christopher Jenkins' body was found sticking out of thin frozen ice in the Mississippi River. A month later, Noll's body was found in a lake. No trace of Josh Guimond has ever been found.
Police are not sure what happened to the three young men who died and disappeared from college towns in the Midwest after a night of drinking within 10 days of each other. One obvious answer is that they all had tragic accidents because they drank too much. However, the chances of three men, similar in age, that looked alike, had similar builds, all dying and disappearing from the same area over the span of two weekends are pretty low.
The police have not said if the deaths and disappearances are connected. In the case of Michael Noll, police have not ruled out foul play. Christopher Jenkins' death is considered a homicide, and police are still looking for clues as to what happened to Josh Guimond.
6. The Mysterious Death of Dan Casolaro
In August 1991, 44-year-old freelance writer Daniel Casolaro told family and friends that he was going to meet a source in Martinsburg, West Virginia. On August 10, he was found dead in his hotel room in Martinsburg. His wrists had been slashed a dozen times, leaving a gory scene for the maid to find. Police declared the death a suicide.
Casolaro's family immediately disagreed with the ruling. They did admit that Casolaro was having some anxiety over his story's progress and over his mortgage payments, but they do not believe he would have slashed his wrists in such a gruesome manner, simply because he was terrified of blood. Also, Casolaro's brother said that Casolaro was getting death threats in the months leading up to his death. Casolaro told his brother that if he were to die in an accident, he should not to believe it. Finally, all Casolaro's notes on the mysterious story he was working on, called "The Octopus," went missing at the time of his death. They've never been found.
---
"The Octopus" was a sprawling conspiracy story that reached the upper echelons of American politics and it all revolved around a lawsuit called the Inslaw Case.
Inslaw was a small Washington-based tech company that designed a computer program called Prosecutor's Management Information System (Promis) for the Justice Department in the mid-1970s. Promis was designed to track criminal cases across the world and the Justice Department vowed to buy the updated version when it was released, but never followed through with the purchase. This led to Inslaw suing the United States government, charging them with software piracy. By the time Casolaro started working on the story, the case had been in the court system for 10 years.
Casolaro's story was about what the U.S. government was doing with Promis and much of the information he had gathered from the story came from a man named Michael Riconosciuto. Riconosciuto said that the U.S. Government hired him to modify some code in Promis that would allow the U.S. government to spy on anyone they sold the program to. Also, Riconoscuito claimed that in 1980, Reagan's campaign team paid Iran $40 million to delay the release of the hostages at the U.S. Embassy during the Iran Hostage Crisis.
The delay would reflect poorly on Jimmy Carter, who was seeking re-election. But it would help Ronald Reagan, who had taken a strong stance against Iran. Evidence that Riconosciuto pointed to was that the hostages were released just 20 minutes after Reagan made his inaugural address on January 20, 1981.
Of course, nothing in "The Octopus" has ever been fully substantiated and Casolaro's death is still considered a suicide.
5. The Witchcraft Murder
Charles Walton lived all 74 years of his life in Lower Quinton, in the Stratford-on-Avon district of Warwickshire, England. That life would come to an end on Valentine's Day, 1945, in a strange and unusual murder that is still unsolved over 70 years later.
Walton was well liked in the community and worked on local farms all the way up until that fateful day. Despite being liked, odd rumors about him circulated around the small town. For example, he could tame wild dogs with his voice and birds ate from his hand. There was also speculation that he was even involved in witchcraft and/or black magic.
On the day he was murdered, Walton was working in an area called Meon Hill, a place steeped in strange stories of bizarre happenings. There are many tales of the Devil visiting the area, and there have been sightings of phantom hounds who people believe belong to the Celtic king of the underworld, Arawn. According to Celtic beliefs, Arawn would roam on a white horse with a pack of white hounds with red ears looking for souls to take to the underworld.
On the day Walton was murdered, his body was found by locals. It was gruesome, to say the least. There was a trouncing hook through his throat and a pitchfork driven through his body and into the ground, pinning him. On his back, an inverted cross had been carved into his skin.
The police thought that witchcraft may have been involved. Someone may have believed Walton was an actual wish and killed him to break, what they thought, was a curse.
There is one final strange thing to note. When the police were searching Walton's home, they found a book published in 1929 called Folklore, Old Customs and Superstitions in Shakespeare Land. In the book, there is a passage about a man named Charles Walton, who died after seeing a ghost, 60 years before Walton's murder. While farfetched, there are some people who believe that Walton was involved with witchcraft and that the Walton who died in 1885 was the same one who was murdered in 1945.
There has never been a suspect named in the Witchcraft Murder and the killing of the 74-year-old man will probably remain unsolved.
4. The Murder of Betsy Aardsma
At about 4:00 p.m. on November 28, 1969, Betsy Aardsma, 22, went to the library at Penn State University to do some research for a paper she was writing. She was dressed up, which has led to speculation that she was going to meet someone.
Sometime between 4:45 and 5:00 p.m., Betsy walked down a narrow row in the library stacks. They were so narrow that the only way two people would be able to pass one another would be if they both turned to their sides. Also, the book cases extended all the way to the end of the wall, so the only way back out of the row would be to turn around and walk back out the way you came.
When Betsy walked down the aisle, someone snuck up behind her. Using his or her right hand, he or she plunged a single edged hunting knife once into Betsy's heart. There were no screams or defense wounds. Doctors said that it would have taken considerable force to get through the breastbone in one stab. After stabbing Betsy, the assailant pulled the knife out and took it with him or her. Betsy fell to the ground and died within five minutes.
The crime baffled the police and terrified the campus. There have been several suspects in the 45 years since the crime, but no one has ever been convicted of the brutal murder of the innocent young college student.
3. The Two Mary Morrises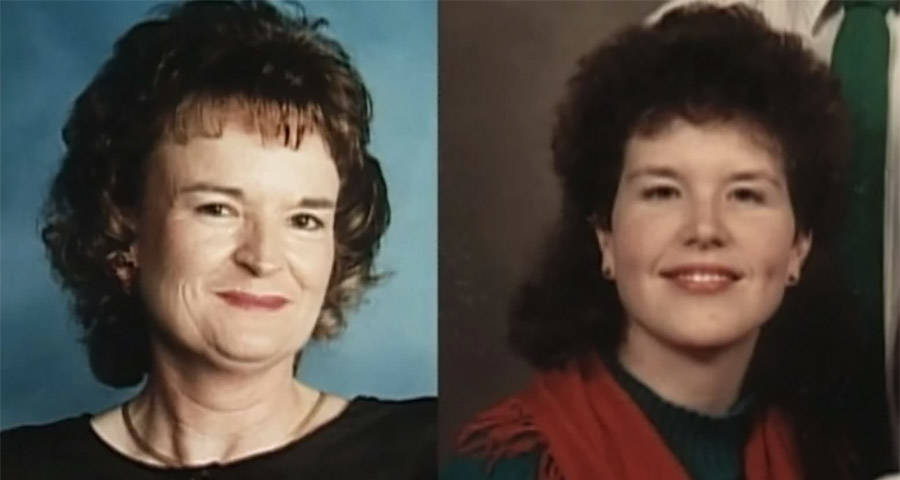 On October 12, 2000, 48-year-old Mary Henderson Morris left her Houston home to go to work. Her husband began to worry when he couldn't reach her all day, and called 9-1-1 when he found out that she never got to work. Sadly, her burnt out car was found later that night with her charred remains inside. Her remains were so badly destroyed that she had to be identified using her teeth. There was no apparent motive and Henderson Morris' family didn't think she had any enemies.
Then, four days later, in a remote area, Mary Morris of Houston was found murdered in her car. This time it was Mary McGuiness Morris, a 39-year-old nurse. She had been shot once in the head and the killer tried to make it look like a suicide. However, it was clear that McGuiness Morris put up a serious fight before she was killed. Like Henderson Morris, there was no apparent motive, but McGuiness Morris did have people who might have wanted to harm her. Her marriage was in trouble and she was having problems with a disgruntled co-worker who had threatened her.
On the day that McGuiness Morris was killed, she was doing some errands and called her friend from her car. She said that a man who "gave her the creeps" was following her in another car. Less than 15 minutes later, McGuiness Morris called 9-1-1. However, the police have never released the details of the call.
There remain a lot of questions regarding the murders of the two Mary Morrises, who didn't know each other. The only similarities they shared were they were both white, professional women who lived in Houston and had the same name. Were the murders connected? Was Henderson Morris killed in a case of mistaken identity when Mary McGuiness Morris was the real target? Or are they unconnected and it just happened that two women with the same name were murdered in the same city within four days of each other?
Unless someone comes forward, these questions may never be answered.
2. The Annecy Shooting
In September 2012, 50-year-old Saad al-Hilli and his wife, 47-year-old Iqbal al-Hilli, his 74-year-old mother-in- law, and his two daughters that were 4 and 7, were on vacation from their home in Britain. First, they had visited Geneva, Switzerland. On September 5, they were in France, near Annecy Lake in the French Alps.
Around 3:45 p.m. on that day, Saad and his eldest daughter were standing outside of their car in an isolated area, when a gunman approached them. They got back in the car and were trying to escape by doing a U-turn. In the process of trying to escape, they might have struck 45-year-old cyclist Sylvain Mollier, who appeared to be in the wrong place at the wrong time. The gunmen started firing and all the adults, including Mollier, were shot and killed. Amazingly, the two girls survived.
After the murders, many theories emerged as to what the motive was. One thing that was unclear was why the al-Hilli family would go on vacation in September, just as school was starting for the girls. This hinted that their trip was something much more than a leisurely family getaway.
As police began to investigate, they learned that that Saad al-Hilli had come from Iraq as a child. There were some theories that his father had a bank account with connections to Saddam Hussein. This could have been the reason for the trip to Geneva, because Saad could have been checking on those Swiss bank accounts. There is also a theory that al-Hilli, who worked for a satellite technology company, was meeting with Mollier, who worked in the nuclear industry, and they were planning on exchanging information. Others have questioned if Mollier was actually the target and the al-Hillis were collateral damage.
Another strange twist in the case, that may be completely coincidental, was that Iqbal al-Hilli had been in the United States between 1999 and 2000. While there, she had been married to a dentist. Oddly enough, Iqbal's former husband died of a heart attack on the same day as the al-Hillis were murdered in France. This has only led to more speculation of some type of conspiracy.
With so many different theories and no real evidence pointing them in a definitive direction, police think it will take a "stroke of luck" to solve the case.
1. The Southern Pacific Ax Man
In January 1911, in Rayne, Louisiana, a mother and her three children were found murdered in their beds. Two weeks later, just a few towns over, a family of five was killed as they slept. Next, a family in San Antonio fell victim to the murderer. The killer ventured back into Louisiana and continued to break into the homes of families to kill everyone in the house. Between January 1911 and April 1912, there were six families killed; 49 men, women, and children in all.
Besides just wiping out entire families, there were a few other things that tied the murders together. Notably, all the families were of mixed race people. Secondly, while the murders happened over a range of 400 miles, they all happened along the Southern Pacific Railroad. Third, all the murders were committed with an ax.
One clue as to the motive was a note that was left at one of the murders that said, "When he maketh inquisition for blood, he remembereth them: He forgetteth not the cry of the humble—human five." Besides "human five," the note was taken from Psalms 9:12. The human five referred to how many people he had killed in that house. This led police to believe that the murderer was a member of the African American community who was killing people he thought had "tainted" blood. The only suspects were members of a congregation called "Sacrifice Church," which had voodoo connections, but no one was ever charged.
The only person who may have witnessed the murder was a woman in San Antonio.
On August 6, 1912, a woman awoke when she was hit in the arm with an ax. She screamed and the attacker, who was a lone man, ran off into the night. His identity, and if he was the Southern Pacific Ax Man, remains a mystery.
---
Other Articles you Might Like