Worldwide famous athletes have a long history of posing nude or partially clothed for men's magazines such as Playboy. Katarina Witt, one of the greatest Olympic figure skaters, was the first female athlete to pose naked for Playboy. The December 1998 issue featuring her nude photographs was the second ever sold-out issue of the magazine.
Some do it for the money and fame, some do it for a good cause, while other athletes do it because they are simply proud of showing their perfectly sculpted bodies. However, there are some Olympians, such as softball sensation Jennie Finch, who turned down Playboy offers  saying that she would "rather be a role model to young girls".
Whether posing nude is damaging or not for female athletes, is still a hot debate. Are we really "telling women that it's not enough to be a world-class athlete, that you have also to take off your shirt" as Prof. Charlene Weaving states? By the way, did you know that ancient Olympians competed nude?
10. Amy Acuff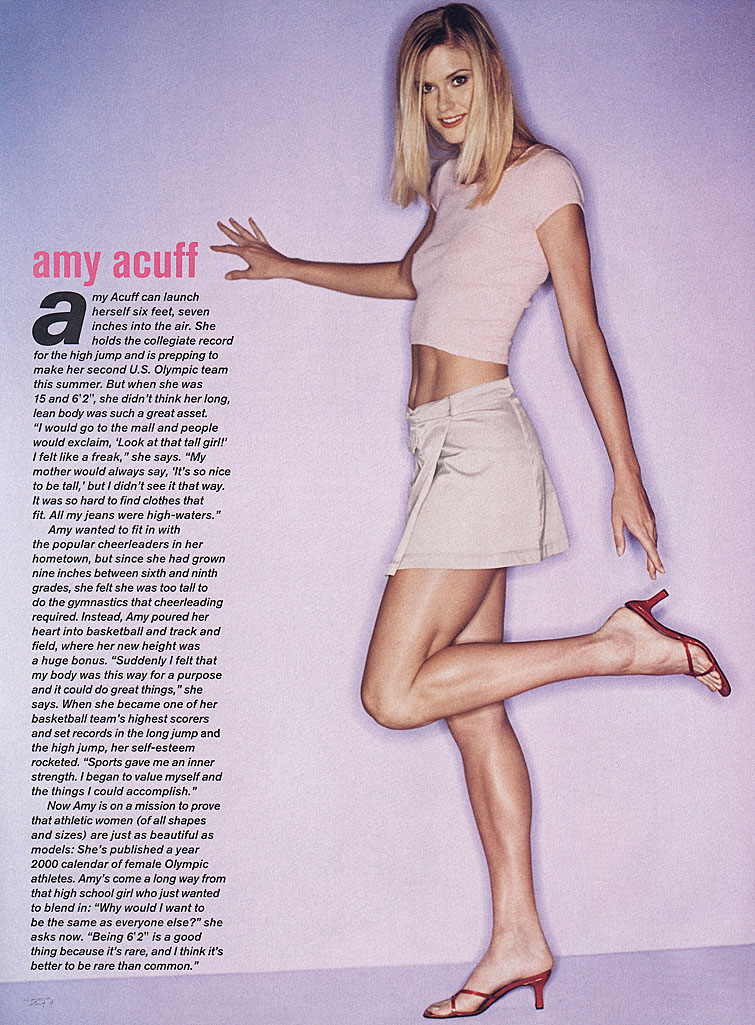 American high-jumper Amy Acuff appeared on the cover and within Playboy's September 2004 issue. Amy's photographs were part of the 12-page nude pictorial "Women of the Olympics". Athletes Zhanna Block, Haley Cope, Ineta Radevica, Fanni Juhasz, Mary Sauer, Katie Vermeulen and Susan Tiedtke-Green were also featured in this famous edition of Playboy.
Amy Acuff competed in four Summer Olympics (1996, 2000, 2004,2008) as a member of USA Track & Field
,  finishing as high as fourth during the 2004 Summer Olympic Games.
9.  Katarina Witt
A remarkable athlete and fascinating person, Katarina Witt is considered to be one of the greatest figure skaters of all time. Her competitive record is truly impressive. The German figure skater won two Olympic gold medals, four World Championships and six consecutive European Championships. There are many great female figure skaters, but what makes Katarina special is the fact that she competed and won for many years. The entire globe was mesmerized by 'Kati', as Germany commonly called her.
As mentioned before, Katarina's nude pictorial was the second ever sold-out issue of Playboy.
8. Anita Marks
Anita Marks played professional football for five years. She quarterbacked two women's professional football teams: Florida Stingrays and Miami Fury.
Anita was the Playboy Centerfold of the 2002 September edition. According to Anita's declarations, the reason why she accepted Playboy's offer was because she wanted to show there is a Women's Professional Football League and that, yes, "some of the women who play in the league may be appealing to those who read Playboy". She was trying to demonstrate that it is okay to look attractive, sensual and still play football.
7. Ashley Harkleroad
Bounced out of  Tournoi de Roland-Garros by Serena Williams, American tennis player Ashley Harkleroad claimed a more glamorous coup by appearing on the pages of Playboy, the issue of August 2008. She was the first professional tennis player to appear in Playboy. After turning to professional tennis in 2000, Ashley reached a career-high ranking of No. 39 in 2003. She didn't win any renowned international tennis tournament, but it seems that her beauty greatly compensated the lack of career success.
6.  Mia St. John
Mia Rosales St. John is considered to be the hottest woman in boxing. Her career is pretty impressive, even if she started boxing late. Mia won in 2005 the International Females Boxers Association Lightweight World Title and the IBA Continental Lightweight Title. She became at the age of 40 the WBC International Female Welterweight Champion.
Mia's eleven page boxing themed pictorial was released by Playboy on November 1999.
5. Torrie Wilson
---
Torrie Anne Wilson started her career as a Fitness model and won in 1998 two important titles before becoming a professional wrestler: the Ms. Galaxy Nova Championship and the Ms. Galaxy Florida titles. World Wrestling Entertainment Diva, Torrie Wilson, is a two-time Playboy cover girl. Her first appearance was in May 2003 and the second one in the special Playboy edition of March 2004. This edition featured two of Playboy's best selling cover models: Torrie Wilson and Sable, another hot professional wrestler.
4. Maria Butyrskaya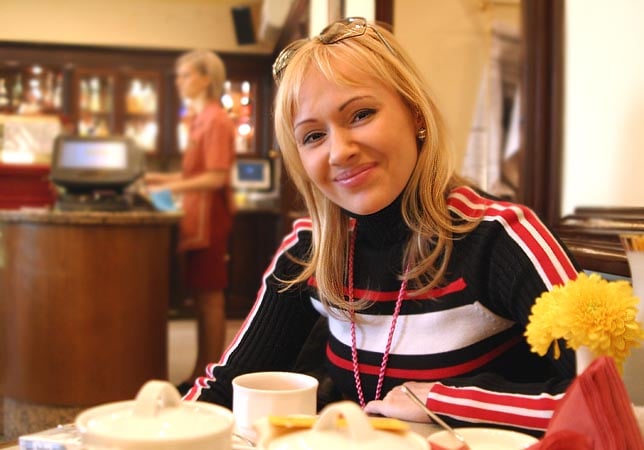 Butyrskaya's figure skating career is another great example of how hard work and intensive training can translate into incredible performances. The Russian figure skater won the 1999 World Championship, she won three-times the European Championship and six-times the Russian National Figure Skating Championship. Maria Butyrskaya finished fourth at the 1998 Winter Olympics and sixth at the 2002 Winter Olympics.
She graced the covers of Playboy magazine in November 1998, shortly after placing fourth at the 1998 Winter Olympics.
3. Amanda Beard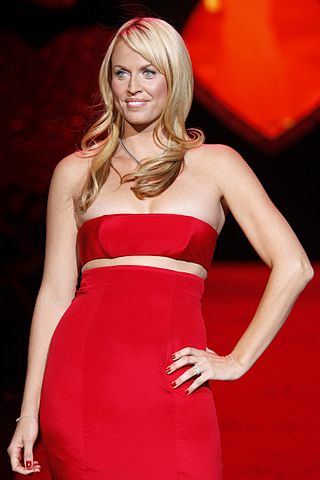 At the age of only 14 years, Amanda Beard won her first Olympic gold medal, becoming the second youngest American swimmer to win an Olympic gold medal. She broke twice the world record in the 200-meter breaststroke, participated in four Summer Olympics, (1996, 2000, 2004, 2008) and captured a total of seven medals. Amanda stirred quite a bit of controversy, when she unveiled her anti-fur PETA ad at the Beijing Olympic Games. Beard decided to go naked rather than wear fur to help promote PETA's campaigns. Before posing nude for PETA, Amanda posed nude for Playboy in July 2007 in an effort to change clichés of what it means to be a powerful athlete and woman.
2. Gabrielle Reese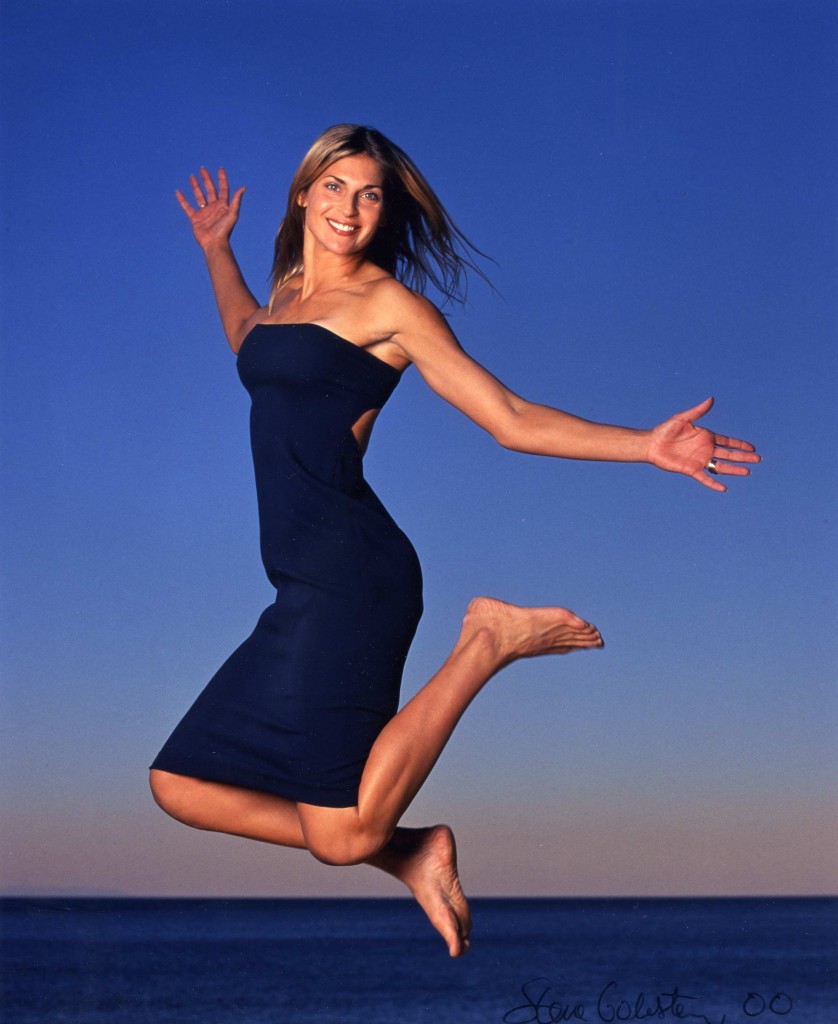 Gabrielle is known just as much for her professional beach volleyball playing as she is for her modeling career. She has been on countless glamorous and sports magazine covers.
Reece was WBVL's (Women's Beach Volleyball League) blocks leader in 1993. In the 1994-1995 season, Gabby's hard work paid off and she was awarded the Defensive Player of the Year title. She played in the 1999-2000 FIVB Beach Volleyball World Tour and the 1999-2000 Olympic Challenge Series.
Gabrielle gained national notoriety after being nominated by Elle as "one of the five most beautiful women in the world" in 1989. Moreover, Women's Sports & Fitness named Gabby one of the '20 Most Influential Women in Sports'. Karen Karbo best describes this amazing athlete: "She accomplishes these things by tapping into her aggressive, competitive side without losing sight of her emotional center or her femininity. Gabrielle Reece is an inspiration to all girls and women who want to become the heroes of their own lives."
It is really hard to be an elite athlete and feminine at the same time. Well, Gabby's stunning look conveys both attractiveness and athleticism. She accepted to pose nude for Playboy in 2001.
1. Romy Tarangul, Nicole Reinhardt, Katharina Scholz, Petra Niemann
The no. 1 of this Top 10 list follows a four-in-one pattern. Romy, Nicole, Katharina and Petra are the four German Olympic athletes who posed nude in the September 2008 German Playboy. They appeared on different amazing covers.
German sailor, Petra Niemann, brought home a Silver medal at the 2006 Sailing World Championship, she won several national championship titles and participated in three Olympic Games (2000, 2004, 2008).
Nicole Reinhardt won six Gold medals from a total of eleven at the ICF Canoe Sprint World Championships, including a Gold medal at the 2008 Summer Olympics in Beijing in the women's K-4 500 m event.
Judoka Romy Tarangul is well respected in the international Judo scene. She competed at her first Olympic in Beijing 2008, won a silver medal in the 2008 European Championships and took the first place at the 2008 Judo World Cup held in Bulgaria.
Field hockey player Katharina-Isabel Scholz was an Under 18 European Champion in 2000 & 2001, and an U21 European Vice-Champion in 2004. Katharina won with her German team the prestigious FIH Champions Trophy in 2006 and the European Hockey Championship held in Manchester.
---
Other Articles you Might Like